Staff will join project to deliver 1,000 new family homes for rent a year
Legal & General has hired top staff from Grainger, Savills and Durkan to support the managing director of its new Suburban Build to Rent venture, which is targeting the delivery of 1,000 new family-rental homes a year.
The insurance giant launched Suburban Build to Rent in November last year with the explicit aim of providing homes away from city centres.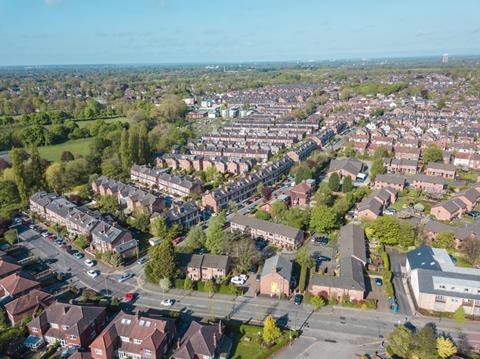 L&G then appointed David Reid to lead the operation and has now confirmed top team who will support him.
Tom Henry joins from Grainger, where he was national acquisitions director. He will serve as Suburban's investment director.
Savills director and build-to-rent specialist Catherine Hipperson joins Suburban as operations director, while Jane Sullivan, from construction and development company, Durkan Group, will be finance director.
Suburban MD Reid said the new directors wee "key hires" and that the team would adopt a collaborative approach to housing delivery. This will include partnering with housebuilders to bring forward large-scale sites to help deliver the government target of 300,000 new homes a year by the middle of the decade.
"As we gear up towards the acquisition of our first sites, our major focus has been to put together a stellar team to match and support our growth ambitions," he said.
"With working practices and demands changing rapidly in light of the pandemic, it's more important than ever that we deliver high quality homes to meet societal demand. We're still falling far short of the 300,000 new homes targeted for delivery each year.