Insurance giant says it will build 1,000 rental homes a year by 2024 in suburban locations
Insurance giant L&G has set up a business to develop build-to-rent homes in suburban locations across the UK.
The investment arm of the firm, which has grown a huge residential development operation in recent years, said its Suburban Build to Rent business would deliver 1,000 homes a year by 2024.
Legal & General Capital (LGC) said its new business would develop homes directly and deliver them in partnership with existing UK housebuilders.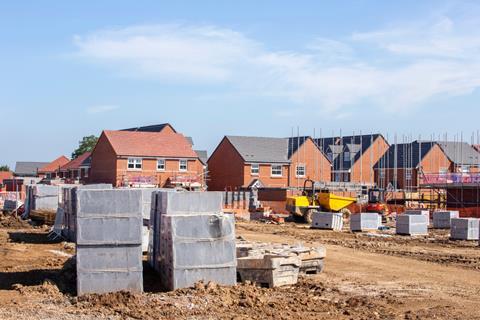 The build-to-rent sector has grown rapidly in recent years to an estimated value of £10bn. Until now it has been largely focused on city locations, with apartments targeted at young professionals.
LGC said its new business was designed to be the UK's "first-choice" suburban build-to-rent platform, and would create "much needed, high-quality family homes in areas connected to schools, transport infrastructure and key amenities."
LGC already has a build-to-rent business, which it set up in 2017, alongside its other residential development operations in social housing, later living, modular housing and mainstream volume building, through its ownership of Cala.
The firm said the new build-to-rent business would offer a mixture of homes and "low-density apartments", and would incorporate home offices and extensive outdoor space.
The business will be headed by Simon Century, previously in charge of LGC's affordable housing business. David Reid will be managing director.
Nigel Wilson, CEO of Legal & General, said: "In light of the pandemic, it is more important than ever that we deliver the houses that our society needs to address structural shortages across every dimension of the market.
"It is now time that we play a significant role in the suburban single-family rental housing market. Legal & General have the will, the capital and the deep sector knowledge to invest and drive real impact."
David Reid, managing director of Legal & General Suburban Build to Rent, said: "With working practices and demands changing rapidly, this is an appropriate time to broaden Legal & General's BTR [build to rent] investment, into the suburban single-family housing market.
"This is not only about strong investment prospects; it's about providing high-quality rental housing options for the growing number of families across the UK."