Share of total completions rises in pandemic-hit year, with surge in suburban rental schemes
The number of build to rent homes completed in the UK last year fell by nearly a fifth as the pandemic hit, causing work on many sites to stop, according to the latest figures from the British Property Federation.
However, the sector still produced 10,152 homes – the second year in a row it has produced more than 10,000 homes – which equates to a bigger share of completions than in 2019. The drop of 18% drop in build to rent completions was smaller than the 23% drop reported by the NHBC for housebuilding overall.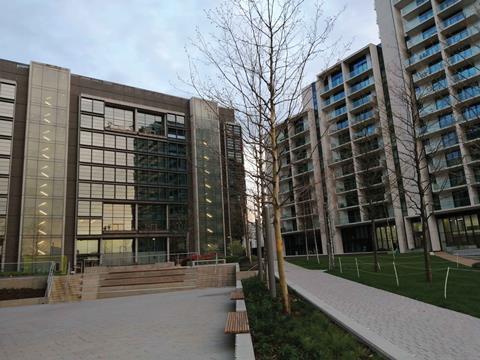 In addition, the figures, compiled by Molior, Glenigan and Savills for the BPF, show that the number of build to rent homes produced in London actually increased sharply last year, up by 58% to 5,558. This masked a significant drop in completions outside of the capital, with the figure nearly halving from 8,910 in 2019 to 4,594 last year.
The growth in London meant that purpose-built homes for rent accounted for 18% - nearly a fifth – of all homes completions in the capital. Nationally, build for rent accounted for around 4% of completions.
In total, the BPF said, more than 50,000 build-to-rent homes have now been constructed in the UK, from a standing start less than a decade ago.
The BPF's figures also showed continued growth in the number of homes under construction or in the planning pipeline, up 5% and 22% respectively. By the end of last year 37,050 homes for rent were under construction, with a further 89,035 in the planning pipeline.
The growth in schemes under construction and in planning came almost entirely in the regions outside of London, with the capital seeing almost no change in its pipeline of homes.
The BPF said the figures also demonstrated an increasing shift to homes for rent in suburban locations, with around one in ten completed build to rent homes outside of city centres. L&G last year announced the setting up of a specific business focused on suburban build to rent homes, following the success of Sigma Capital in this market.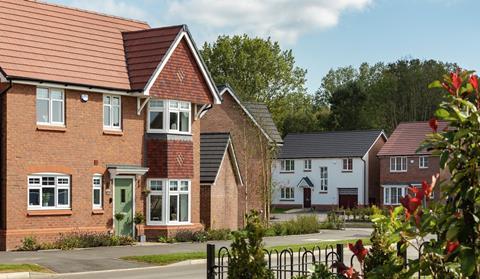 Last month online property portal Rightmove said rents in city centres had fallen as much as 12% in some areas in the wake of the pandemic, as renters looked to move to more suburban locations.
Ian Fletcher, director of real estate policy at the BPF, said: "The build-to-rent sector has shown its resilience throughout 2020, with investors continuing to drive the sector's growth across every region of the UK.
"The quantum of planning applications in London, however, is static – suggesting that the capital is having to compete more for investment.
"There remains a significant opportunity for the sector to increase its share of completions in our regional cities and towns, further supporting local housing supply ambitions, and this will include more suburban houses that families can call home."
Jacqui Daly, director or Savills residential research, said: "Our analysis has identified a pipeline of 8,500 suburban homes in planning and under construction that will help meet this demand for rental homes in locations that can combine more space, good amenities and connectivity. We expect suburban schemes to play a key role in delivering homes in 2021 and in providing high-quality rental housing in regional markets, helping to address housing need, particularly for young families."