Rightmove points to 'flood' of properties on market as tenants flee to suburbs
City centre rents have fallen by as much as 12% in some parts of the country in the wake of the pandemic-induced exodus from big cities, according to Rightmove.
The online estate agent said "asking rents" – the rent at which properties are marketed at – on its platform had fallen by 12.4% in central London in the last quarter of 2020. Big falls were also seen in other UK city centres.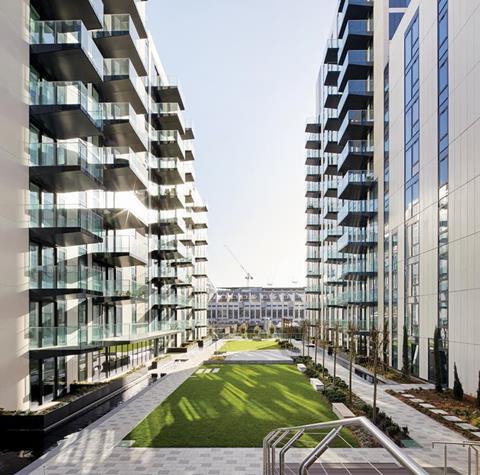 These included Edinburgh, where asking rents dropped 10%, and Manchester, where rents fell by 5.3%.
Th decline in city centres comes despite the fact that asking rents across the UK as a whole grew by 0.8% in the quarter, up nearly 4% across the year.
Rightmove said it believed the drop in cities was driven by potential tenants swapping urban centres for suburbs in the wake of the coronavirus pandemic.
There were also big increases in the number of rental properties available in city centres in the last quarter. Leeds saw the number of properties rise by 179%, inner London by 139% and Nottingham by 139%.
Build-to-rent developers and landlords have continued to report strong demand for their homes since the start of the pandemic. However, there has been an increasing focus on houses for rent in the suburbs, rather than simply city centre apartment buildings.
Insurance giant L&G in November announced the creation of a new business focused solely on building suburban homes for rent, after the success of other operators such as Sigma Capital.
Marc von Grundherr, director of Benham and Reeves in London, said covid-19 meant that many tenants were not committing to the high cost of renting in central London.
He said: "At present, the vast majority of the capital remains closed for business. As a result, demand has fallen dramatically, causing rental stock to flood the market.
"This excess level of stock means that landlords are being forced to accept dramatically lower levels of rent just to avoid lengthy void periods between tenancies."
Rightmove's director of property data Tim Bannister said: "The price premium that many tenants are usually willing to pay to have the vibrancy of a city centre on their doorstep has been tempered for now.
"This brings a challenge for some landlords but also an opportunity for tenants who may be able to make a longer-term decision and move into a city centre now, perhaps on a two-year tenancy agreement, at a more attractive rent than this time last year."