Investment management firm looking to initially develop 3,000 family homes using MMC
Residential development investor Apache Capital has launched a new business to develop and rent stand-alone family homes.
The new firm, Present Made, a wholly owned subsidiary of Apache Capital, will deliver more than 3,000 traditional single homes using modern methods of construction as part of its first phase, with a focus on suburban locations across southern England.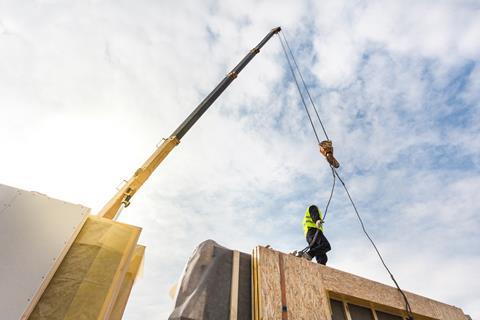 The firm will then own and operate these homes for the long-term.
The first three sites in the company's £1.6bn development pipeline are located in the Oxford-Cambridge Arc.
The announcement is the latest to venture into the market for renting of traditional family homes, after much of the initial investment in the Build to Rent sector went into large flatted developments in town and city centres.
The firm has said that it will use offsite construction methods and meet net zero standards when delivering the Present Made homes.
Apache said its factory-produced homes would be built at a faster pace, with less waste and energy consumption. It said this meant Present Made developments will be income-producing more quickly than a BTR scheme delivered through traditional methods.
Present Made homes will incorporate low carbon technologies such as photovoltaic panels, district heating systems, combined heat and power systems and mechanical ventilation and heat recovery.
The news follows last November's announceent that insurance giant L&G had set up a business to develop build-to-rent homes in suburban locations across the UK, with the firm's investment arm saying its Suburban Build to Rent business would deliver 1,000 homes a year by 2024. US invesmtent bank Goldman Sachs has also invested in the sector after the model was pioneered by Sigma Capital.
Earlier this year the British Property Federation, which has tracked the growth of the Build to Rent sector, said one in ten Build to Rent homes completed last year were stand-alone family homes, as opposed to apartments.