Firm to build out 5,000 homes with US investment firm KKR
Build to rent developer Moda has set up a partnership with investment firm KKR to build and sell 5,000 homes over the next three to five years.
The firms are launching the venture with a 398-home scheme, New Garden Square, in Edgbaston, Birmingham, which will be their first schemes.
Moda said the "strategic partnership" with New York-based investment business KKR will focus less on core city locations, and will prefer low- to mid-rise buildings, following on from the continuing growth in the developing market for suburban build to rent.
Moda said the partnership will be complementary to its existing build to rent funding platforms with the likes of Apache, Harrison St and NFU, with which it has a pipeline of more than 18,400 homes.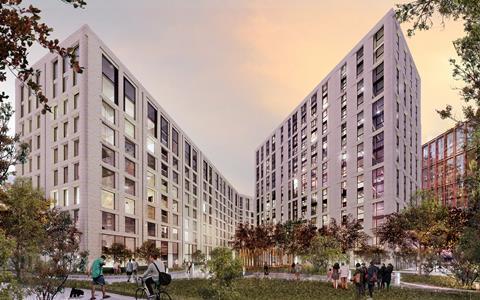 Moda bought the New Garden Square site from Calthorpe Estates, which is overseeing its broader Edgbaston Village regeneration.
Tony Brooks, managing director at Moda Living, said: "We are thrilled to be launching a new living platform with KKR, who share our vision of creating and running state-of-the-art rental communities to cater to all demographics".
The announcement comes just two weeks after Moda launched a £1bn dedicated suburban build to rent venture with fund manager Ares, and a month after it launched a 1,000 homes-a-year co-living arm.
Build to rent developers are increasingly focused on the construction of single family homes for rent in more suburban locations than the city centre sites on which the build to rent model was initially established. Moda's former collaborator Apache earlier this year launched a £1.6bn suburban build to rent venture, Present Made, following the footsteps of Sigma Capital and L&G.