Build to rent developer says it has six sites in London already in the pipeline for new venture
Yorkshire-based build-to-rent developer Moda Living has announced it has set up a co-living business designed to deliver 1,000 homes a year in London and the South east.
The firm said it had already secured a £1bn development pipeline of sites for co-living in the capital totalling 2,600 homes, and was looking to capitalise on a "rental revolution".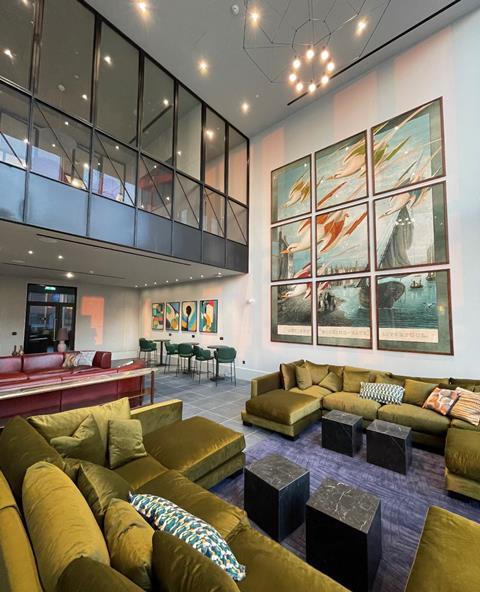 The firm, which has built up a £3.5bn of pipeline of rental properties overall since being set up as an offshoot of Caddick Construction, said its new arm will development "studio rental neighbourhoods" based on the firm's existing model for build to rent properties.
It said it had identified six sites in the capital for the new product.
Co-living is the term for purpose built rented housing for young flat-sharers more akin to student housing than traditional build-to-rent properties, but with a much greater range of communal facilities.
A report by estate agent JLL last year estimated there were now more than 23,000 such properties either built or in development across Europe.
The news is a further sign of the development and diversification in the build-to-rent sector. Moda's funding partner on its build to rent portfolio, Apache Capital, has just set up a suburban build to rent business, Present Made, with others such as Sigma Capital and L&G also exploring that sector.
>> See also: The co-living mini boom, and why not everyone is happy about it
>> See also: Co-living - pandemic proof housing?
Johnny Caddick, chief executive of Moda Living, said there was a "rental revolution" happening, and the new co-living business came after years of planning and preparation.
"We are extremely excited about our co-living platform, as the model is based on the same core values Moda Living has always held: creating close knit communities with lifestyle and wellbeing at their heart, supported by the best technology and sustainable practices", he said. "This is a crucial step in the business's journey and we look forward to seeing the new communities come to life."