Brownfield regeneration specialist promises becomes 36th developer to back deal
Inland Homes has announced it has signed the government's pledge to remediate its own tower blocks between 11m and 18m.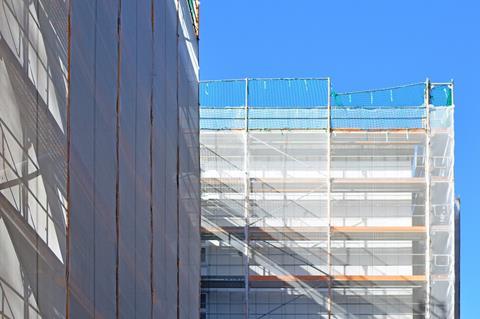 The £181.7m revenue Buckinghamshire-based developer wrote a letter to secretary of state Michael Gove on Wednesday committing it to "working at pace" with the Department of Levelling Up, Housing and Communities (DLUHC)
Inland Homes was not on the original list of 35 large housebuilders that had signed the pledge, published by the department on 13 April. But the brownfield regeneration specialist told Housing Today last week it was a matter that was "on top of the board's agenda" and it would "update the market shortly".
Inland Homes' chief executive Stephen Wicks, in a letter to Gove this week, wrote: "Recognising that time is of the essence in finalising these arrangements and remediating our buildings, we are committed to working at pace with DLUHC to get everything in place to make this happen, so that leaseholders can be assured that their building will be made safe from life-critical fire safety defects as quickly as reasonably possible and that they will not pay the costs of our remediation works."
The pledge by Inland brings the number of housebuilders to sign up to 36.
The government warned again last week that it could use proposed new powers under the Building Safety Bill to prevent housebuilders refusing to sign the pledge from building and selling new homes. Housebuilder Gleeson has said 53 developers had been asked to sign the pledge by the government, but the DLUHC has neither confirmed or denied this figure. Telford Homes has said it wants more time to think about the pledge while Weston Homes said it hasn't yet had the necessary paperwork.
See also>> Full list of developers to have signed the cladding pledge
By signing the pledge, housebuilders have committed to fixing 'life-critical" fire safety issues on their own blocks going back 30 years, without using the government's Building Safety Fund. The text of the agreement between government and the industry makes it clear housebuilders should not pay merely for the "betterment" of properties. DLUHC confirmed this week that the works to be carried out under the pledge and £3bn levy can include non-cladding works, following concern from Labour MP and select committee chair Clive Betts.
Gove has also announced a separate £3bn levy on the industry intended to fund the cost of remediating 'orphan blocks' - those where owners cannot be traced.
Earlier this year, Inland Homes reported a 46% increase in turnover in 2021 up to 30 September while pre-tax profit remained at half its pre-pandemic level. This was after the developer was hit by £3.5m of unexpected costs.
Its revenue was £181.7m, up sharply on the £124m recorded in 2021 in the midst of the pandemic. Pre-tax profit rebounded to £13.2m from £3.4m but was still only slightly more than half the £25m reported before the pandemic.
Housing Today has asked the developer for an estimate of how much works carried out under the pledge will cost to carry out. Inland Homes said it was unable to give more details at this time.