Full text of pledge agreed with government ensures housebuilders will not pay for "betterment" of existing properties
The text of the building safety costs pledge agreed between government and housebuilders reveals both parties have agreed to develop a "proportionate and consistent" approach to scoping the works.
The full wording of the pledge, revealed by housebuilding giant Barratt, sets out 'agreed principles' that housebuilders and the Department for Levelling Up Housing & Communities (DLUHC) have signed up to.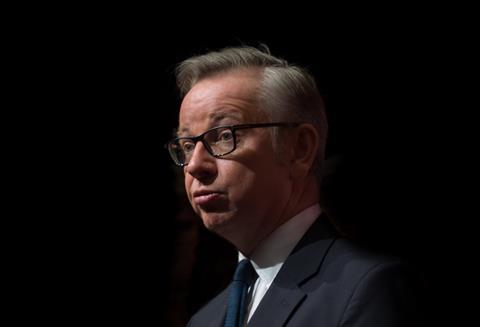 These include a promise that the works to remediate blocks over 11 metres in height involve "no betterment" beyond a minimum needed to mitigate life critical fire-safety issues.
It says: "We will work under DLUHC's leadership to establish an approach for determining the nature and scope of remediation and/or mitigation works that is proportionate and consistent, taking into account learning over time, and that involves no betterment beyond what is required to remediate and/or mitigate life-critical fire-safety issues."
The pledge, which 10 listed housebuilders have publicly confirmed they have signed, says the industry is committed to "working at pace with DLUHC" to make buildings safe as quickly as possible.
The caveats around proportionality listed in the pledge come despite housing secretary Michael Gove in March telling housebuilders he expected them to commit to full self-remediation of unsafe buildings "without added conditions or qualifications."
Under the pledge, housebuilders have committed to carry out critical works on buildings over 11 metres in height they have built or refurbished in the past 30 years, excluding buildings where they are solely the contractor. They have agreed to fund this without using cash from the government's Building Safety Fund.
A total of eight out of the 10 housebuilders to publicly announce their signing up have given ranges of cost estimates of carrying out the work in the pledge (see link below). These total a maximum of £1.1bn and are on top of £777.8m already committed by the housebuilders for fire safety remediation.
See also>>Gove cladding deal tracker: how much extra will each housebuilder pay?
There is still a significant question mark over who pays for works on 'orphaned' properties, where the owner or developer is difficult to reach because, for example, they are overseas.
The government has yet to officially announce the signatories to the pledge. Housebuilder Gleeson said 53 firms have been asked to sign up, but this has yet to be officially confirmed by the government.
See also>> Gove's cladding deal - what does it mean for the sector?