DLUHC confirms all 'life-critical' fire safety issues can be fixed using the funds raised
The government has confirmed funds raised through the developer pledge signed by housebuilders and its new £3bn levy can be used to fix 'non-cladding' fire safety issues.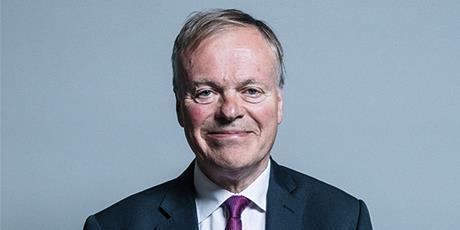 Clive Betts, chair of an influential cross-party committee of MPs, yesterday wrote to Michael Gove asking for clarity on whether the combined £5bn levy and pledge can be used to fix fire safety problems not directly related to cladding or external wall systems, such as missing fire breaks. Betts has previously raised concerns leaseholders may still be hit with some of these costs, which will account for an estimated 55% of the £3.6bn the G15 group of housing associations is planning to spend on building safety by 2036.
However, a Department for Levelling Up, Housing and Communities spokesperson confirmed to Housing Today that funds raised through the pledge and levy can be used for all 'life-critical fire safety issues' and not just those relating to cladding remediation.
In his letter, Betts, chair of the Levelling Up, Housing and Communities committee said that he welcomes the government's announcement that housebuilders have agreed to pay a combined £2bn to fix fire safety issues in blocks they have had a role in developing. He also welcomed the £3bn levy on the industry to fix issues on blocks where those responsible for the defects cannot be identified or compelled to rectify them.
See also>> Full list of developers to have signed the cladding pledge
However, he outlined 12 questions he wants answers to from Gove.
In addition to the query about non-cladding costs, Betts also raised questions about the total amount of funding spent on remediation, whether social housing providers will be exempt from the levy and what steps the government will take to ensure other sectors, such as the construction products industry, contribute.
Betts said: "As a committee, we welcome the government's announcement of an agreement that will, at long last, see the housing industry contribute £5 billion to help address the building safety scandal. Leaseholders should not be paying a penny to put right faults not of their doing to make their homes safe.
"I hope the secretary of state is able to provide clarification around what is covered by the funding announcement and the building safety levy."
The text of the developer pledge agreed with the industry is intended to ensure housebuilders do not pay merely for the "betterment" of existing properties, but only to fix 'life-critical' fire safety issues. Both parties have agreed to develop a "proportionate and consistent" approach to scoping the work.