Monthly price increase at lowest since September, but annual growth still in double digits
House prices rose 0.3% in April, the lowest rate of monthly increase since last September.
The Nationwide House Price Index shows the average house price in the United Kingdom was £267,620 in April.
Prices have increased 12.1% year-on-year, which is down on the 14.3% recorded in March and was describe Nationwide as a "modest" slowdown in the market.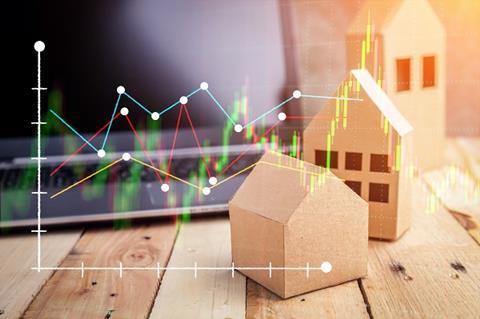 Robert Gardner, chief economist at Nationwide said: ""Annual house price growth slowed modestly to 12.1% in April, down from 14.3% in March – nevertheless, this is the 11th time in the past 12 months that the annual growth rate has been in double digits.
"Prices rose by 0.3% month-on-month, after taking account of seasonal effects – the ninth successive monthly increase, though this is the smallest monthly gain since September last year.
Gardner added that it is "surprising" the market remains buoyant "given mounting pressure on household budgets which has severely dented consumer confidence". He said shifts in housing preferences as a result of the pandemic are continuing to support housing market activity, although less so than previously.
He said: "We continue to expect the housing market to slow in the quarters ahead. The squeeze on household incomes is set to intensify with inflation expected to rise further, perhaps reaching double digits in the quarters ahead if global energy prices remain high.
See also>> Monthly house prices 'rise at fastest March rate for 18 years'
See also>> Crest Nicholson warns of Ukraine-related inflation amid strong sales
"Moreover, assuming that labour market conditions remain strong, the Bank of England is likely to raise interest rates further, which will also exert a drag on the market if this feeds through to mortgage rates."
The slowdown in price growth comes after research consultancy Capital Economics forecast prices to peak later this year before dropping 5% in 2023 and 2024.
Property portal Rightmove on Monday reported a 'spring frenzy' in the market with house prices hitting a record high in all regions of England and Scotland for only the second time in 15 years. The most recent data from Halifax earlier this month showed house prices have risen for nine months in a row, while Nationwide has also reported "surprising" growth at a 17-year high. The Royal Institution of Chartered Surveyors reported a jump in new buyer enquiries.