DLUHC announces changes to the Levelling Up and Regeneration Bill which would give councils more flexibility to depart from housing delivery numbers following pressure from MPs.
Michael Gove has agreed to effectively water down local housing targets following pressure from Conservative MPs.
The Department for Levelling Up Housing and Communities (DLUHC) today announced that councils will have flexibility to depart from housing targets under proposed new changes to the Levelling Up and Regeneration Bill. Currently councils' housing need is calculated through a central formula which councils have to have strong reasons to justify departing from when drawing up their local plans.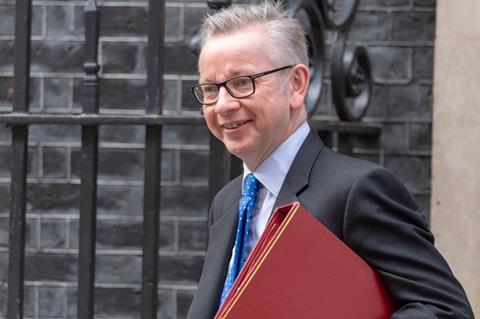 However, DLUHC today said while housing targets will "remain an important part of the planning system", the government will consult on how they can better take account of "local density."
It said: "Housing targets remain but are a starting point with new flexibilities to reflect local circumstances."
The proposed changes are expected to be set out in detail later today.
The move by Gove is likely to be seen as a compromise in the face of a backbench campaign led by Theresa Villiers to scrap targets altogether. Villiers tabled amendments last month to prohibit mandatory targets which were backed by 50 MPs including well-known figures including Sir Iain Duncan Smith, Damian Green and Chris Grayling.
Votes on the bill were pulled last month by Gove as a result. This has led to infighting with figures such as Sajid Javid and Robert Colvile, author of the 2019 manifesto, criticising the impact removing targets would have on housebuilding. Analysis by planning consultant Lichfields has shown the outright removal of targets would see delivery drop by 35%.
Despite the proposed changes, Gove yesterday said the government remains "absolutely determined" to hit its manifesto target of building 300,000 homes a year by the mid-2020s, though he added it would be difficult to do so next year due to inflation and a tight labour market.
Housing Today's A Fair Deal for Housing campaign is calling for ideas to help hit the 300,000-home target.
DLUHC also announced today that Gove has asked the Competitions & Market Authority (CMA) to undertake a market study of the housebuilding sector, saying he wanted to make sure the market was "working in the interests of consumers is of the highest importance." In response CMA said it has been developing proposals for a possible market study in January.
>>See also: Our leaders must stop weaponising targets and set a proper vision for planning
>>See also: On planning reform it's back to where we were – but the politics has changed
DLUHC also said it will consider new financial penalties for companies "failing to deliver housing despite having planning approval", and pledged to outline measures to strengthen protection of the green belt and prioritise brownfield land for development as previously promised.
Gove said: "We have an urgent need in this country to build more homes so that everyone - whether they aspire to home ownership or not - can have a high-quality, affordable place to live. But our planning system is not working as it should.
"If we are to deliver the new homes this country needs, new development must have the support of local communities. That requires people to know it will be beautiful, accompanied by the right infrastructure, approved democratically, that it will enhance the environment and create proper neighbourhoods."
A Fair Deal for Housing campaign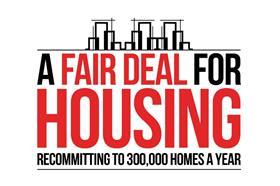 Housing Today believes the government should not back away from its manifesto pledge of building 300,000 new homes a year by the middle of the decade. We badly need more homes and a lack of supply is a major factor in creating problems of affordability for both buyers and renters.
Over the next few months, Housing Today will be exploring potential solutions to help us ramp up housebuilding to 300,000. These are likely to, include different ways of working, funding asks of government and policy ideas that could boost housebuilding.
We want to hear from you: what do you think can make a difference at a policy level?
What can the industry do better?

We believe that, with the right commitments from ministers and the industry, it is possible to build more homes and help the government to meet its objectives to "build beautiful", improve quality and safety, boost home ownership and level up the UK.
Click here to find out more about the campaign
To contribute ideas to our A Fair Deal for Housing Ideas Zone database, click here.