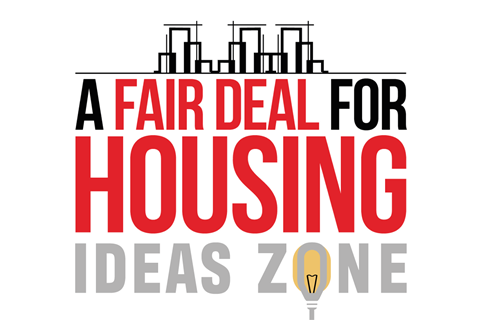 Housing Today's A Fair Deal for Housing campaign is hearing great ideas from across the whole housing development industry on how we can ramp up housebuilding.
Our Ideas Zone brings all these suggestions together into one user-friendly resource, allowing you to see what individual organisations are calling for.
We are hearing from housing associations, trade organisations, specialist providers and private developers about what they think needs to be done. Find out what your firm and everyone else thinks is needed to get the UK housing sector delivering 300,000 homes a year by using the database below.
We also want to know what you think.
We want you to answer the following:
What changes to government policy would you like to see that allow more homes to be built?

What could the housebuilding industry itself do better to improve housing delivery?

Any other comment on the current housing development landscape?
Click the button below to submit your answers and be included in the Ideas Zone. Use the database below to find out what organisations are saying.