But housing secretary maintains 300,000 homes a year 'ambition' remains despite anti-housebuilder rhetoric
Michael Gove has used an editorial in a national Sunday newspaper to promise to "take on" the "vested interest" of major developers, while insisting his government's ambition to increase housebuilding to 300,000 homes a year remains "undimmed".
In an article in the Mail on Sunday, the housing secretary said five principles - beauty, infrastructure, democratic control, environmental enhancement and neighbourhood protection – were at the heart of the planning reforms announced last week, which would ensure that local authorities with up to date plans were protected from speculative development.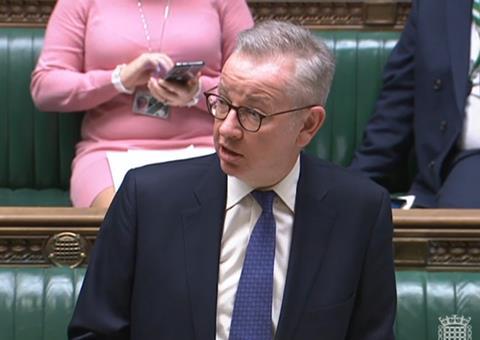 He admitted that major developers may "baulk" at the new stress on beauty and local control over the design of new homes in the planning system, but said he was ready to take them on.
However, after his comments during the launch of the policy last week fuelled speculation the government was dropping its 300,000 homes-a-year housebuilding target, Gove insisted the figure remained policy, though he referred to it as an "ambition", rather than a target.
He said: "We want 300,000 new homes every year. That ambition remains undimmed." But last week he said the government was "not bound by one criterion alone" on housing and that "it's no kind of success simply to hit a target if the homes that are built are shoddy, in the wrong place, don't have the infrastructure required, and are not contributing to beautiful communities."
He wrote in the Mail on Sunday that he "completely sympathised" with "entirely understandable" resistance to new development, much of which was, he said "ugly, shoddily constructed and of poor quality." New estates were often "identikit creations plonked down without regard to the shape and character of existing communities," he said.
"Some of our big housebuilders, used to imposing their wishes on communities, may baulk" at the new rules, he said.
"But I will take them on, as I have over the building safety crisis. I will support smaller, more local house builders which have been squeezed out of the market in the past few years.
>> The government's regulation and rhetoric threatens the viability of sites
>> The Queen's Speech shows the government in full retreat on planning reform
"And I will also ensure that more of the profits they make from getting planning permission are shared with local people to invest in their communities. […] I will also ensure democratic control over new development."
He added he would "take on developers who landbank" and who game the system by securing planning permissions which they don't build.
Last week's long-waited package of planning reforms included a raft of measures designed to increase local control over design and increase consultation, and none of the measures originally floated in 2020 designed to make the system more predictable for applicants.
The government dropped plans for centrally-set local housing targets and for local growth areas in which developers would receive automatic outline permission, while proposing to remove the Duty to Co-operate which forces local councils to deliver the housing need of neighbouring areas when it is not possible in that area itself.
In addition, the government said it will no longer require councils to prove they have a five year supply of housing land, as long as they have an up-to-date plan – making it harder for developers to secure speculative approvals on appeal.
Gove said the reforms meant local people will be "partners in making the places they love better and more beautiful, not pawns in a speculative game."
He said: "Will these reforms be easy? I'm under no illusions. Taking on vested interests never is."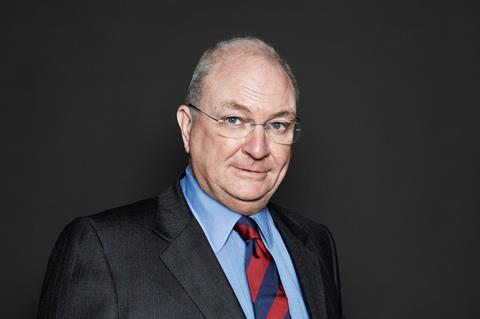 His comments about shoddily constructed homes and taking on vested interests come after Stewart Baseley, executive chair of the Home Builders Federation, last week hit out at Gove for his "totally unacceptable" rhetoric towards the industry in recent months, adding the sector was facing a "tough environment".
Gove also used his article to hint at future reforms to government policy around improving access to finance for homebuyers. He said: "More than half of those in the private rented sector could currently afford the repayment costs on a mortgage, but just three per cent have the savings necessary to put together a deposit and meet the lender's requirements for a typical first-time buyer's property.
"We are looking closely at what more can now be done to help."