Bid for council's housing arm believed to be from Urban Splash will now be discussed in July – or later
Croydon council has delayed a final decision about a prospective sale of its controversial housebuilding arm Brick By Brick.
Last month the council said it was in due diligence discussions over a "best and final" offer for the business, believed to be from Manchester developer Urban Splash, and said it would make a decision on the offer at its June cabinet committee, held yesterday.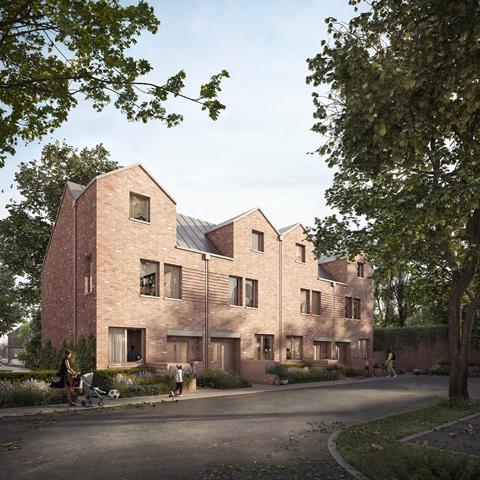 However, council officers did not put forward any recommendation regarding the sale in agenda papers published prior to the meeting and officers did not even commit to making a decision at the next cabinet meeting in July.
The agenda papers noted that last month's meeting had promised a further report on Brick By Brick's future to come to cabinet this month, but simply said: "Further reports including a decision on BBB's future are provisionally scheduled for July cabinet."
Brick By Brick has built 333 homes since being set up by the council in 2016, but has been accused of contributing to Croydon's financial collapse in 2020, after not paying back loans of more than £200m forwarded to the business by the council.
While Brick By Brick says it secured sign-off from the council's cabinet for its delayed repayment schedule, the council has said it will wind up the business from October if a buyer cannot be secured.
The offer for the firm would, if agreed to, take Brick By Brick's debt to the council off its balance sheet. However a significant delay in the sale process could see the wind-up of the firm begin by default.
A council spokesperson said: "No final decision has been made yet on any of the February cabinet options around the future of Brick By Brick. The council is in discussion with a potential buyer as one option for the future of the business, and any sale would need to offer the best possible value for local taxpayers."
The government was forced to appoint an "improvement and assurance" panel to oversee the running of the council after it effectively ran out of cash in November.