Countryside's partnerships division to build the homes for the rented housing specialist over three years
Housebuilder Countryside has signed a deal with private rented sector specialist Sigma Capital to build a further 5,000 homes over the next three years.
The deal builds on a similar 5,000-home agreement established in 2018, which has already seen more than 4,000 homes delivered.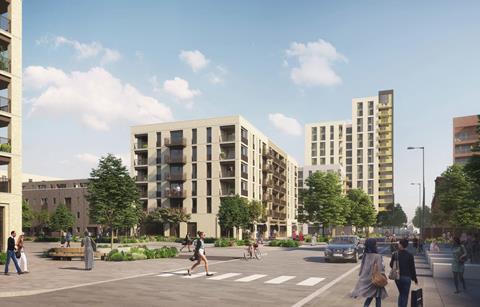 Countryside said the agreement will help it meet its ambition set out at the start of the month to build 8,000 homes a year in its partnerships housing division by 2023.
Countryside said the agreement will cover multiple regions in England. It comes after the firm at the start of the month hired financial advisors to explore a sale of its private housebuilding business, in order that it can concentrate on its partnerships housing business, delivering homes for housing associations, councils and other landlords.
The deal deepens the relationship between the two firms, with former Countryside chief executive Ian Sutcliffe having been appointed chair of Sigma after leaving Countryside at the start of this year.
It also follows a separate deal signed in September to build 361 homes for a 3,000-home Sigma joint venture with Swedish private equity group EQT and Homes England.
Iain McPherson, chief executive of Countryside Properties, said Sigma Capital shared Countryside's "commitment to delivering high quality, professionally managed rental homes for families across the country."
Graham Barnet, chief executive of Sigma Capital Group, said: "Our partnership over the past six years has been a highly successful one, and this agreement will allow us to plan more effectively the further delivery of up to 5,000 new rental homes over the next three years."