Build to rent specialist appoints Ian Sutcliffe to be new chair
Build to rent specialist developer Sigma Capital has appointed former Countryside chief exec Ian Sutcliffe as its non-executive chair, starting immediately.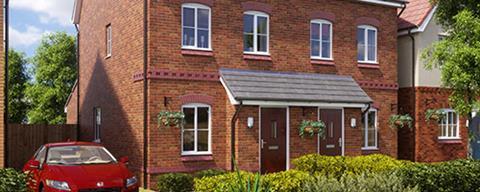 Sutcliffe, who stepped down from housebuilder Countryside in January after more than six years in which he launched the business on to the stock exchange, said he was "delighted" to be joining Sigma at this point.
Countryside and Sigma Capital have been in a long term partnership since 2018, when Countryside committed to building 5,000 homes for Sigma Capital's development pipeline.
Sutcliffe's appointment will see the previous chair David Sigsworth remain on the board as senior independent director.
Chief executive Graham Barnet said Sutcliffe brought wide-ranging experience and a significant track record. He said: "Having worked closely with us over the past seven years, he is fully familiar with the group and with the substantial growth opportunities ahead of us."
Ian Sutcliffe said: "I have been a huge supporter of the business and look forward to helping Graham and the team take its growth to the next level in the years to come."
Sigma turned a profit of £12m in results announced last week, on revenue of just £14m. It works alongside listed parter the PRS Reit, which builds homes for it, and is currently on site with a 3,000-home pipeline.