Paul Hackett says requirement to manage risks of investing in existing stock behind proposed tie up
The ability to cope with rapidly rising construction costs amid a need to invest in existing stock is a key part of the rationale for the proposed 77,000-home merger between G15 associations Optivo and Southern Housing Group, the likely boss of the combined organisation has said.
Paul Hackett, currently chief executive of Optivo, said the two social landlords' boards had both approved an outline business case for the merger in the last few days on the basis it will give them "an ability to thrive a much more uncertain environment" over the next few years.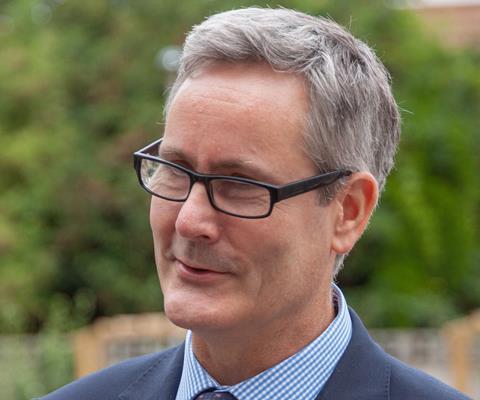 The rationale makes this the latest housing association merger in which expanding development capacity is not a key driver for combining organisations, as had commonly been the case until a couple of years ago with mergers such as that which formed Clarion from Circle and Affinity Sutton.
Optivo and Southern are among a number of G15 landlords facing large bills in the wake of the post-Grenfell fire safety crisis, alongside an additional longer-term requirement to invest to bring homes up to net zero requirement.
Hackett, who has been named chief exec designate of the proposed merged group, which will be called Southern Housing, said: "We've got inflationary pressures in particular on construction costs, and on the bills our residents face in their everyday lives which impact on the rent we can take.
"We've also got the most difficult recruitment market we've seen for decades, and then a perfect storm of decarbonisation and fire safety investment coming together amidst a housing crisis.
"We believe there are big arguments that there are more opportunities to manage these risks as part of a merged organisation."
Hackett said the opportunities presented by the merger could include in-sourcing of services such as repairs and maintenance or capital works.
However, he said that there was no desire to use the great firepower of a larger organisation to drive growth or an expansion of development, at least in the short term. He said: "The key to this is not geographical expansion but the delivery of better services within our existing geographies", adding that the merger would make the association the biggest social landlord in both Kent and Sussex.
"The days of merging to convert cost reductions in to development capacity have gone for the time being. It's primarily about how we can provide better services and invest in our existing stock," he said. "This reflects the time we're living in."
>> Why are housing associations merging?
>> Strategic partnerships and the mysterious case of London's missing affordable homes
Despite this, Hackett said the combined organisation – if the merger is approved following due diligence – would aim to build 7,800 homes over the next four years – just under 2,000 homes a year.
On its own, Optivo currently has plans to build 7,000 homes between 2020 and 2025, while Southern Housing Group in 2020 said it would build 7,000 homes over the subsequent nine years, meaning the plans of the merged organisation are broadly in line with what each landlord was planning independently.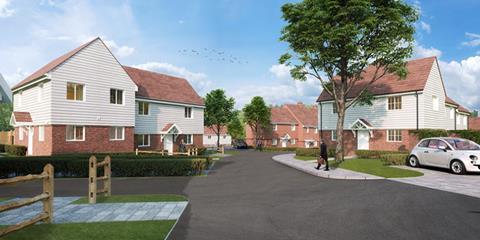 Optivo has the third biggest allocation among the GLA's strategic partners, while Southern is the GLA 14th biggest partner. Neither landlord are strategic partners of Homes England in the current funding round.
Hackett said the merged organisation's ambition ultimately would be to do a lot more development, but that in the short and medium term "this would not be at the expense of providing a great service to residents."
"With such strong inflationary pressures we have to be quite circumspect. Pushing hard for development in the next 18 months is going to be the wrong this to do."
Housebuilders are currently reporting construction cost inflation of around 6% nationally at the moment, but most expect this to rise in the wake of the Ukraine crisis, and this is thought to be much higher in London, with the GLA saying in January that build costs had risen as much as 45% on some affordable housing projects in the capital.
Optivo currently owns around 45,000 homes in London, the South east and the Midlands, housing around 90,000 residents, while Southern Housing Group owns around 32,000 homes housing more than 77,000 people across the South east. Southern was last year in talks to merge with Sanctuary, before the plan was dropped.
The organisations yesterday said in a joint statement that the landlords had "agreed to enter merger talks" about becoming a "big but local" organisation. Sir Peter Dixon has been named chair designate of the new merged organisation, with Alan Townshend, current chief executive of Southern Housing Group, deputy chief executive designate.