Heritage and environment lobby says councils are taking decisions without involving the public
Concerns that lockdown reforms to the planning system are allowing local authorities to trample over public rights to be involved in planning decisions have been raised by a consortium of heritage and environmental campaigners.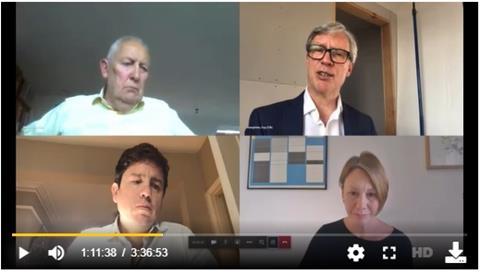 A joint statement signed by countryside charity CPRE, environmental group Friends of the Earth and civic society bodies the London Forum and Just Space, has called for councils to stop "abusing" the planning process. In particular, they are concerned about the practice of unelected officers taking key planning decisions, and want to preserve the right of objectors to speak in "virtual" planning committees.
The concerns follow the bringing in of temporary powers under the Coronavirus Act allowing councils to keep the planning system moving by deciding applications using "virtual" online committees.
The groups say they are concerned by examples where councils have set up systems that don't allow objectors to applications to speak at the meetings, where meetings have happened without any publicity, and where councils have decided to use existing "delegated" powers to allow senior officers to take decisions instead of elected councillors.
Manchester council has set up a system under which its chief executive will take planning decisions behind closed doors following advice from elected members. A number of major decisions, such as the approval of the 281-home Ashmere scheme at the Ebbsfleet Garden Village, have been taken under delegated powers.
The group said in a statement that any "virtual" committees should be "fully democratic" with "speaking rights for members of the public", and that "no decisions should be delegated to closed meetings". In addition, the group called for councils to ensure that the use of virtual meetings didn't risk excluding disadvantaged communities with less access to technology.
Lucy Rogers of Just Space said: "Covid-19 regulations are being interpreted in ways that exclude public voices, even though citizens' rights are embodied in all council constitutions. We are calling on councils to widen participation, not find ways to weaken it."
Neil Sinden, director of CPRE London, said it was important that planning decisions were able to continue, but that councils must not undermine the democratic decision-making process. He said: "Local community and environmental groups often play a valuable part in informing and improving planning decisions, helping to secure development that is in the wider public interest."
Peter Eversden, chairman of the London Forum, said: "Public participation is essential, not only to ensure that good decisions are made, but also to sustain trust in the planning process through this crisis."
Developer groups have welcomed the move to online planning committees, which have been run by councils including Kensington & Chelsea, Wandsworth (pictured), Croydon, and Reigate & Banstead. Paul Smith, managing director of The Strategic Land Group, earlier this month described the moves as a "decision-making revolution" which could result in "increased accessibility and transparency in decision-making that would result are huge benefits".