Councillors in Manchester to debate proposal designed to stop coronavirus causing planning gridlock
Manchester city council has become one of the first local authorities to propose giving senior officers the power to decide planning applications in the wake of the coronavirus pandemic.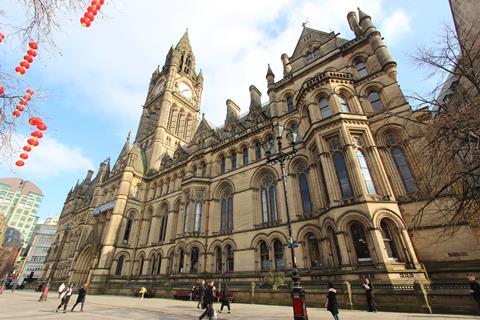 Last week Housing Today revealed that local authorities were discussing using little-known executive powers to keep the planning system moving. This followed the widespread cancellation of planning committees, at which applications are usually determined.
In agenda papers published ahead of a council meeting tomorrow, (Wednesday), Manchester council has proposed giving its chief executive the power to determine "any planning application, listed building consent and tree preservation order application that would otherwise have been decided at a meeting of the committee".
The measure is part of a series of proposals designed to ensure continuity of decision-making functions in the city during the covid-19 outbreak.
The chances are that some members and officers will at some point be unable to participate in council business.
The council said that the chief executive would exercise his powers "in consultation with the director of planning, building control and licensing and with the chair and deputy chair of the committee". This means that there would still be input from councillors, even where they are not able to make the decisions
Under a law dating back to 1972, councillors have to be physically present at a planning committee in order to approve planning applications, leaving no option for holding them using video conferencing technology.
The government last week said it would bring forward emergency legislation designed to suspend this requirement, but no measure has been included in the emergency coronavirus bill.
This has left councils considering unorthodox measures to avoid a hiatus of decision-making.
Greg Dickson, planning director in consultant Barton Willmore's Manchester office, said the move could stave off a planning hiatus. "We have rightly seen the cancellation of committee meetings this week. Until amended or new legislation is in place, a group of members are required to be in same room in order to make decisions on a range of issues - including planning. The approach proposed by Manchester will allow for decision making to continue (by senior officers) if members are unable to attend meetings."
Dickson said the approach was "very likely" to be picked up elsewhere.
Last week Mike Kiely, chairman of the Planning Officers Society told Housing Today that some councils were considering permitting the chief executive to take these decisions under delegated powers, although he did not reveal the authorities involved.