Housebuilder hires former City & Country acting managing director
Weston Homes has appointed the former acting managing director of housebuilder City & Country as its new finance director.
Essex-based housebuilder Weston, which focuses on developing brownfield sites into residential developments, confirmed the appointment of Mark Townshend Fowler yesterday.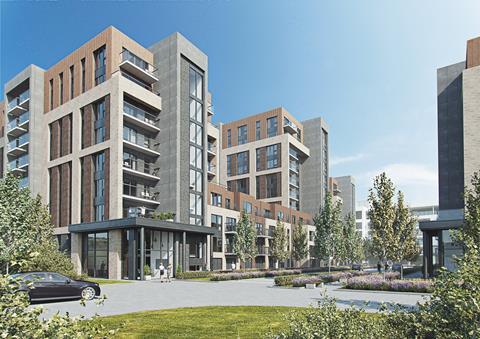 Townshend Fowler will support group finance director Stuart Thomas. A spokesperson said the appointment was in part "to support the growth of Weston Homes and some pipeline projects."
Weston reported in its financial statement last year that it has a pipeline of nearly 7,000 future homes with either full planning consent or in the planning process.
Townshend Fowler served as acting managing director at City & Country between June 2019 and June 2021. He also served as finance director at the housebuilder between June 2011 and June 2021.
Weston made a pre-tax profit of £25 million in 2019 with revenues totalling £255m. These figures dropped to £0.6m and £178.8m last year respectively as a result of halted activity due to the Covid-19 pandemic. In its financial statements last year, Weston said the fact the company still made a profit in the face of Covid "demonstrates how remarkably resilient the UK Housing market is in the face of such fundamental undertainities."
Weston also hit the headlines last month when it dropped plans to challenge housing secretary Robert Jenrick's decision to refuse planning permission for its 1,200-home Anglia Square scheme in Norwich on quality and size grounds.