But firm says it has delayed two schemes due to be completed in 2021 by a year
Student accommodation provider Unite Group says it has restarted coronavirus-affected work on all its developments due for completion in September, but that delivery of the 2,257 beds will still be delayed.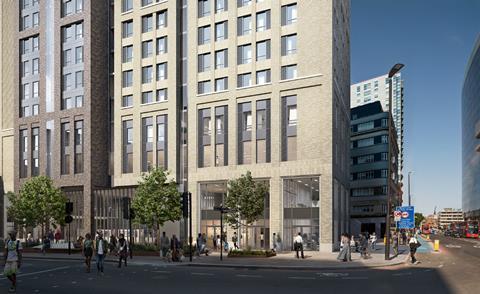 In an update to the City, the firm said work had now re-started across its three 2020 sites with "reduced numbers of operatives to maintain social distancing", but that various options were being looked at regarding completion of the projects. It said these options included "phased delivery", but did not say what the impact would be financially if Unite failed to deliver required schemes in time for the start of the academic year in September.
Unite has previously said it is due to deliver three student housing schemes containing 2,257 beds in time for the 2020/21 academic year, with capital spend on development running at up to £200m per year.
The firm's statement said: "A number of scenarios are being considered for completion of the projects, including phased delivery where possible. We are proactively engaging with our University partners to highlight these risks and will continue to monitor the situation over the coming weeks."
In addition, the business said it had deferred the delivery of two schemes due for the 2021 academic year to 2022. It said a decision about restarting the 913-bed Middlesex Street scheme in London and 416-bed old Bristol Royal Infirmary site (Old BRI) scheme would be made "once we have greater visibility over the impact of Coronavirus on the 2020/21 academic year."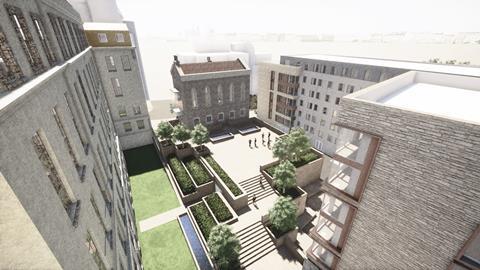 The firm estimated it will spend another £57m on development this year, including costs to halting work on site at Middlesex Street and the Old BRI (pictured, left), a reduction of £67m on that previously expected.
The firm said it had made good progress securing lettings for the 2020 academic year on its existing properties, with the number of contracted bed spaces only marginally below the same point last year. It also said it has £269m of cash reserves, and had been accepted by the government as a recipient for loans under the HM Treasury and Bank of England Covid Corporate Financing Facility.
The firm has allowed students to cancel accommodation contracts for the summer term during the lockdown period, and has focused its marketing on UK students rather than overseas students for the next academic year.
Richard Smith, Unite Students chief executive, said the firm was committed to "doing the right thing for our customers, colleagues and other stakeholders." He said: "We now have greater income visibility for the summer semester and our operating platform provides us with the flexibility to rapidly implement new marketing strategies for 2020/21 and reduce costs.
"We will emerge stronger from this challenging time, building on our enhanced reputation with students and universities."
We would like to hear how how your business has been affected by the continuing lockdown. Click here to take our survey