Yorkshire-based provider posts 5.4% increase in surplus
Together Housing Group increased its surplus by 5.4% despite a reduction in market sales income and a £4.7m write down after a revaluation of stock.
The 36,769-home organisation, which operates primarily in the north of England, reported a surplus of £16.6m for the year to 31 March, 2021, up from £15.7m the previous year. Its turnover rose 4.8% to £191.4m over the same period.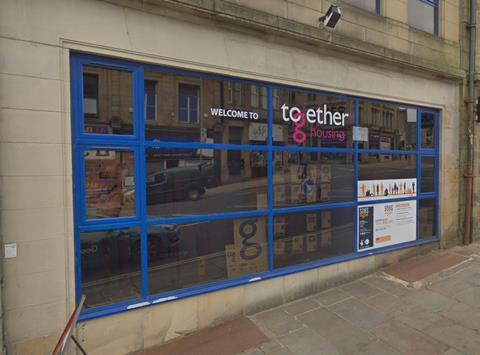 The surplus increase comes despite a £4.7m impairment loss following the revaluation of 93 of its homes.
The accounts said: "The group has reviewed the carrying value of housing stock and components. This is based on an assessment of a number of factors relating to the cash generating units (CGU) such as void levels, sustainability of unit for future cash generation and any planned demolition."
The group also reported a drop of more than a third in its surplus from the disposal of assets, from £6.3m in 2019/20 to £4.1m in 2020/21. It said this was "as a result of delays in sales due to the coronavirus pandemic".
Despite this, the group posted a higher surplus as its shared ownership first tranche sales turnover jumped 79% to £9.9m. Its social housing rent and service charge income increased by nearly £4m to £147.9m in total, following the group's rent increase of 2.7% after a government-imposed four-year rent freeze.
Together built or acquired 305 new homes in the year, down from 392 the previous year.
See also: Housing association accounts 2020/21: coverage all in one place