House building giant announces successor to Pete Redfern
Taylor Wimpey has announced it has appointed group operations director Jennie Daly as its new chief executive.
Daly will take the hotseat at the £2.8bn turnover company after the firm's annual general meeting on 26 April. She replaces Pete Redfern, who announced in December he was standing down after 14 years in the role. Daly is believed to be the first female chief executive of a listed housebuilder.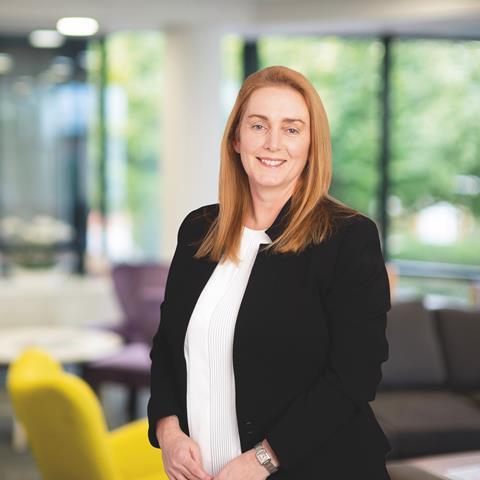 Daly has worked at Taylor Wimpey since 2014, including four years in her current role as group operations director and before that as UK land director and UK director of planning. She currently oversees the company's land, planning, design, technical, sustainability, production and supply chain functions, as well as managing the Taylor Wimpey Logistics business.
Daly was previously managing director at master developer Harrow Estates as well as group land manager at housebuilder Westbury Homes.
Irene Dorner, chair of Taylor Wimpey, said: "Jennie has extensive experience in the housebuilding sector and has demonstrated exceptional leadership and a razor-sharp operational focus. Her strong focus on execution, combined with her customer and people-focused skills, set her apart from the other candidates we were considering"
Daly said: "I am energised by the opportunities at Taylor Wimpey and look forward to working closely with the Board and our teams to deliver on the significant potential at the company."
Daly's basic chief executive salary will be £750,000, with a bonus opportunity of 150% of salary for 2022 and a performance share plan award for 2022 of 200% of salary.
Redfern, who at the age of 37 was the youngest chief executive of a listed company when he was appointed in July 2017, will step down as a board member on 26 April. However his notice period runs until the end of the calendar year and he will be available to the business to help the transition.
Redfern told Housing Today in December he is standing down for personal reasons and the decision was not linked to reports that activist investor Elliott Advisers is building up a stake in the firm.
Taylor Wimpey also said last month it had completed 14,087 new homes in 2021, up from 9,609 the previous year during the pandemic lockdown but still below the 15,719 built in 2019.
It said it expects its full year results due next month to show operating profit of show an operating profit of around £820m, in line with previous expectations.