Taylor Wimpey chief exec tells Housing Today he is stepping down for personal reasons
Taylor Wimpey chief executive Peter Redfern has denied that his departure from the business, announced this morning, has any link with reports that activist investor Elliott Advisers has bought a stake in the firm.
Speaking exclusively to Housing Today, Redfern said he was stepping down from the business entirely for personal reasons, following a dialogue with the board over the past year about the timing of his departure.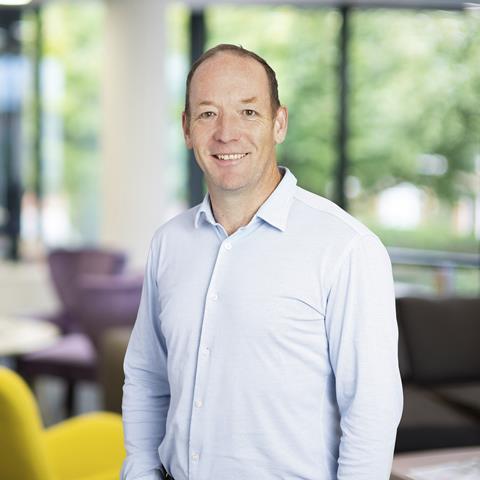 Redfern, 51 (pictured, left), told Housing Today he was looking to spend more time with his family and travelling before embarking on his next challenge.
However, the timing of the announcement has raised eyebrows, coming a day after it was reported that Elliott Advisers, which financed the buyout of Avant Homes by Berkeley DeVeer earlier this year, has built up a stake in Taylor Wimpey with a view to encouraging corporate activity.
Asked whether there was any link with the news about Elliott Advisers, Redfern said: "I never talk about individual shareholders as it's not appropriate. But I'm happy to say this has absolutely no relation to that news. This is something we've been planning for some time.
"It has nothing to do with that. It's the right time for me and the right time for the board."
Evening Standard property columnist and author Peter Bill made clear his surprise at the announcement, tweeting: "Taylor Wimpey says Pete Redfern, 51, will step down as CEO […] Eh? Comes days after activist shareholder Elliott suggest firm may be M&A target."
Redfern, who was appointed chief executive of Taylor Wimpey when he was just 36, said the board was running the appointment process for his successor, and was currently talking to both internal and external candidates, with conversations at an advanced stage. Asked about the timing of his departure, Redfern said that would be largely dependent upon whether the board opted for an internal candidate or an external figure who would have to work out a lengthy notice period.
"The length of time depends if it is an external or internal candidate. I suspect I'll be the person announcing the full year results in the spring, but whether I'll be announcing half year figures is less clear," he said.
He said his departure announcement followed "an open dialogue with the board to find a timing that works for both. We've been speaking actively about it for a year or so."
Redfern, who has five children, the youngest of whom is six, said his desire to leave the business stemmed from having devoted so much of his younger life to developing his career. "It's just the right time for me. I went into KPMG straight from school and from there straight in to Taylor Wimpey, and was chief exec of a PLC at 36 – that doesn't give you much time to do the other things you want to do in life."
Redfern, who has run the business since it was created in July 2007 from the merger of George Wimpey and Taylor Woodrow, said he wanted to take around six months out from work while he was still young enough to be active, before taking on his next career challenge.
"I genuinely don't know if I'll stay in the industry or not," he said. "I'm trying to be disciplined and not take things on so I can keep an open mind. It's the first time ever in my life I'm not sure what I'm going to do next, and I'm fine with that.
"My wife has been very supportive, but she was clear I could do with a break, as were my friends I spoke to," he said.
Redfern said he was open to considering both corporate and public sector and said he wouldn't rule out working on policy related to the housing challenge, building on his experience undertaking the 2016 review of the housebuilding industry for the Labour Party. "I think I've got a set of experiences that could be quite useful," he said.
See also: Pete Redfern interview - 'we were right to shut down so we could come back safer'