Long time housebuilder chief exec to leave once successor is in place
Taylor Wimpey has announced that chief executive Pete Redfern is to step down after 14 years in the role.
The £2.8bn turnover firm said Redfern will step down as soon as a successor is in place, and that the recruitment process for his replacement was already "advanced".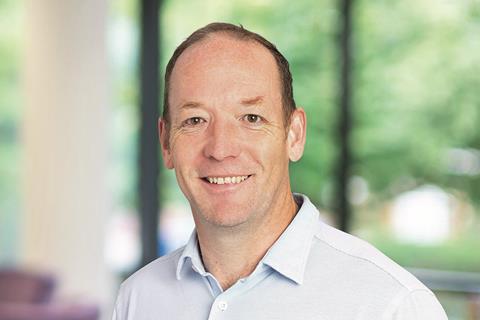 Redfern (pictured) has been chief executive of Taylor Wimpey for the 14 years since the firm came into existence in July 2007 in the wake of the merger of housebuilders Taylor Woodrow and George Wimpey.
The firm said it had a "robust" succession plan in place to replace former KPMG account Redfern, who was chief executive of George Wimpey prior to the merger that formed Taylor Wimpey.
The firm said in a statement to the City it was considering both internal and external candidates, and that Redfern will continue as CEO "in the meantime to ensure a "smooth and orderly transition", only leaving "once a suitable candidate has been identified and a full handover has taken place".
Taylor Wimpey chair Irene Dorner led tributes to Redfern, who was the youngest FTSE 100 company chief executive at the time of his appointment. She said: "Pete has made an invaluable contribution to the business during his almost 15 years as CEO, including having successfully led the company through a global financial crisis and the recent pandemic.
She said he was leaving the business with "an industry leading landbank, a strong financial position and a clear and deliverable strategy for profitable growth".
"In addition," she said, "Pete will leave the business with a strong and differentiated culture he can be proud of creating."
In the statement Redfern himself said the business was in "excellent health and is well positioned for strong future growth", making it the right time for fresh leadership.
The news comes a day after it emerged activist investor Elliot Advisers has built up a stake in the business, with reports suggesting it was looking to encourage "corporate activity" potentially including a merger or acquisition.
Taylor Wimpey reported a pre-tax profit of £264m in the 2020 calendar year, a drop of 68%, on turnover of £2.79bn. However, the business is on course to recover to close to its pre-covid profitability in the current financial year.
Cenkos analyst Kevin Cammack said: "Pete has been a tremendous servant to TW overseeing its recovery and balance sheet rebuilding post the 2008 crash and then taking it through arguably its most successful decade in terms of growth, financial performance and not least reputation and status within the industry."
Analysis: Pete Redfern's baptism of fire
Peter Redfern was just 37 when he became chief executive of Taylor Wimpey, only relatively shortly after the form finance director had been named chief executive of one of Taylor Wimpey's predecessor firms, George Wimpey. The July 2007 leveraged merger proved to be the ultimate baptism of fire for the KPMG-trained accountant, with the global financial crisis leaving the firm crushed under a debt mountain after reporting a £1.8bn loss, and entirely at the mercy of its bankers. While Redfern ultimately managed to pull of a re-financing, there were moments, he admitted later, he genuinely thought the business could go under.
Speaking about the experience to Building magazine in 2011, he said: "One of the things I learned about myself during that period, was that I was tougher than I thought I was. Because when it gets tough, I do have a tendency to get my head down and do the right thing and get through."
By 2010 the firm was back on its feet, with Redfern getting the business to prioritise margin rather than turnover growth in the years that followed. In 2016 he undertook a detailed and well-received review of housebuilding policy for Jeremy Corbyn's Labour Party, but in 2017 the business was back in the spotlight for the wrong reasons, with Redfern forced to apologise and write-off £130m after customers were sold houses on leasehold terms with punitive "doubling" ground rent clauses that made homes unsellable.
The last two years have seen Redfern receive plaudits for his handling of the covid-19 pandemic, being the first publicly-listed housebuilder to shut down sites, while being seen as at the forefront of developing safe site working practices and actions to look after hard hit subcontractors.