Activist investor reportedly keen to prompt 'corporate activity' at UK housebuilder
Shares in Taylor Wimpey rose this morning amid widespread reports a US-based hedge fund and activist investor is building up a stake in it with a view to "encouraging corporate activity".
Elliott Investment Management, which has a history of promoting major changes including merger and acquisition activity in the firms it invests in, has declined to comment on the reports it has bought shares in the £2.8bn turnover UK listed housebuilder.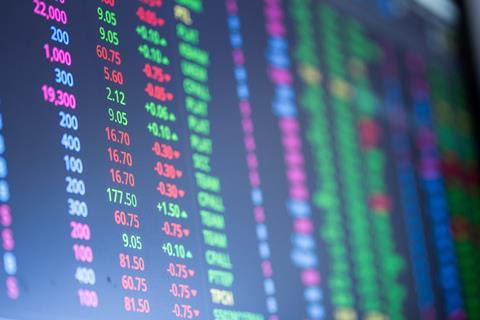 Shares in Taylor Wimpey rose as much as 2.5% in early trading this morning, significantly more than its fellow listed rivals, before falling back.
The news comes after part of Elliott, Elliott Advisers, earlier this year backed the reverse takeover of Avant Homes by regional builder Berkeley deVeer, in a deal spearheaded by former Persimmon boss Jeff Fairburn.
City blog site Betaville, which first reported the news, said Elliott's investment had been made in a bid to encourage "corporate activity", which could include a takeover.
There is no specific evidence to suggest that the investment in Taylor Wimpey is linked in any way to the Avant deal.
Taylor Wimpey reported a pre-tax profit of £264m in the 2020 calendar year, a drop of 68%, on turnover of £2.79bn. However, the business is on course to recover to close to its pre-covid profitability in the current financial year.
Asked to deny the reports it has built up a stake, a spokesperson for Elliott, which claims to have $48bn of investments under management, offered no comment, making clear the firm didn't comment on market speculation as a matter of protocol, so no interpretation should be taken from its failure to quell the reports.
Following today's rise Taylor Wimpey has now seen its shares increase by 4% in the last week, with prices in the sector as a whole lifted following analyst Investec last week initiating coverage of nine UK housebuilders with strong buy recommendations across the board.
Share prices in housebuilders as a whole have lagged since the spring, with investors cautious about the impact of expected increases in interest rates, the new developer tax, and materials and labour shortages.
Analyst Tony Williams, at Building Value, said the stake would lead to speculation about links between it and the Avant acquisition. "Elliott seems unlikely to stop at Berkeley DeVeer and Avant. And, why mess around with small fry when you can buy a sector leader with a market capitalisation of £6 billion?
"I think [Taylor Wimpey chief exec] Pete Redfern has done a great job too, and Taylor Wimpey has been buying land like a dervish – and with or without Elliott there is earning momentum," he said.
Taylor Wimpey declined to comment.