More changes at the top as housing association seeks to improve governance after breaching standard
Swan's finance director has resigned, the troubled housing association and offsite developer has announced.
In the latest move at the top of the organisation - which been found to be non-compliant with regulations - James King resigned, leaving the organisation on Christmas Eve.
Jeremy Vickers, formerly finance director development at Metropolitan Thames Valley, has been appointed as interim group finance director.
Essex-based Swan was in December found to have breached the Regulator of Social Housing's (RSH) governance and financial viability standard.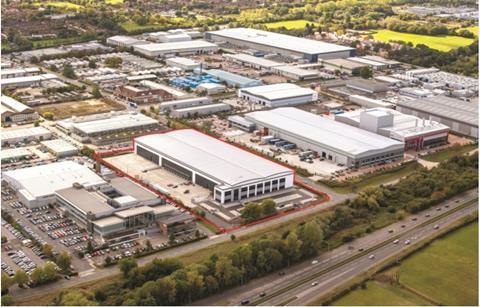 This followed what was described by RSH as a "material deterioration" in Swan's finances after losing control of development programme costs. Despite managing only 11,600 homes, Swan has previously said it has a development pipeline of 8,000 homes through its for-profit modern methods of construction developer Swan New Homes Ltd, which trades as Nu Living.
Swan has moved quickly to appoint new leadership following the RSH judgement.
It has appointed former Peabody finance director Susan Hickey as acting chief executive, replacing long-time boss John Synnuck who had been due to retire at the end of March, but has now stepped down due to health issues.
It has also hired Matthew Bailes, former head of the social housing regulator and chief executive of Paradigm Housing, and Paul Phillips, former chief financial officer at Notting Hill Genesis, as temporary board members as it seeks to get on top of the governance and viability issues.
The organisation has also entered into conversations with 45,000-home South east-based social landlord Orbit about a potential merger.
Swan has not so far commented on the precise reasons for King's departure from the group finance director role.
In a statement, Pat Billingham, chair of the board, said "James King, our group finance director, is leaving the business after more than nine years of committed and dedicated service.
"The board would like to thank James for his hard work and support throughout his time with Swan."