Blackstone-owned regen developer picked to develop 150-home Stroud eco project
Blackstone-owned regeneration developer St Modwen has been selected to build out a 150-home canal-side scheme in Brimscombe, near Stroud by the local council.
Stroud District Council said it had chosen St Modwen to build out the "ambitious" scheme on a former industrial site, which it said will follow its "Building with Nature" standards set out in its 2030 strategy.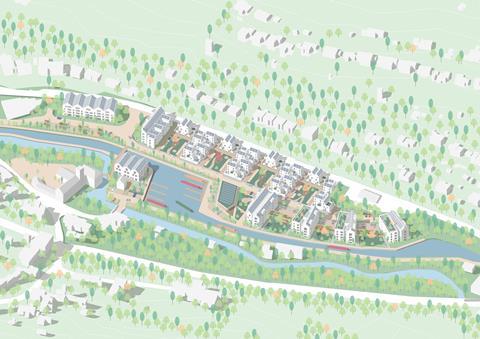 The Brimscombe Port project will provide 30% affordable housing and include public spaces, commercial, retail, leisure, community, and business facilities, and deliver the restoration of the canal basin which was infilled after the Second World War.
The scheme will see St Modwen retain the existing stone-built listed Port Mill and Salt Warehouse on the site, with the developer now expected to undertake public consultation in advance of drawing up a detailed planning application for the site.
Brimscombe Port is situated between Stroud and the village of Chalford at the foot of the Cotswold escarpment, next to both the River Frome and the Thames and Severn Canal.