Scottish housebuilder blames impact of pandemic for fall
Springfield Properties saw pre-tax profit slip to £6.2m from £8.6m in the first half with the Scottish housebuilder saying income from private housing was down by a third.
The housebuilder said the 28% drop in profit and fall in revenue by 8% to £87.3m in the six months to the end of November was due to covid-19 delayed completions being rolled over into the second half of 2021, inflating the previous year's figure. It said it is on track to meet its expectations for the year.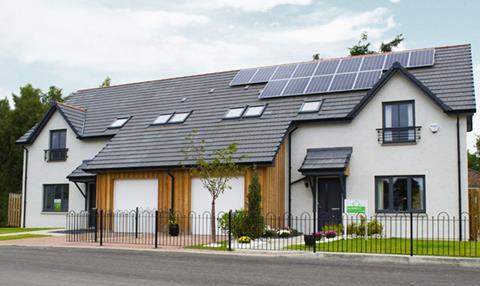 Springfield's private housing revenue fell 35% from £71.9m to £47.3m.
But revenue from affordable housing- a growth area for the business- increased from £18.3m to £31.7m while turnover from contract housing nearly doubled from £3.8m to £7.6m.
It said: "Private housing completions were comparatively lower primarily due to H1 2021 being boosted by completions that had been scheduled for handover in the final two months of 2020, but rolled over due to the covid-19 lockdown. It also reflects the timing of completions, with handovers having started at eight new private developments since period end."
The builder completed 197 private homes in the half year, down from 299 the previous year, but increased affordable housing completions from 126 to 204.
It said it is on track to increase its annual revenue from affordable housing by 35%. Last year it posted £55m turnover from affordable housing.
Springfield also increased its landbank to 15,308 plots, boosted by the acquisition of Highlands-based builder Tulloch in December, which added a further 1,791 plots.