Move will target growth in high-demand Highlands area
Springfield Properties has bought rival housebuilder Tulloch Homes for £56.4m as it seeks to tap into high market demand for properties in the Highlands.
Springfield, a listed house builder which reported turnover of £216m and pre-tax profit of £18.5m for the year to 31 May, believes the move will accelerate growth, increase its foothold in the Highlands, strengthen its private land bank and improve its supply chain.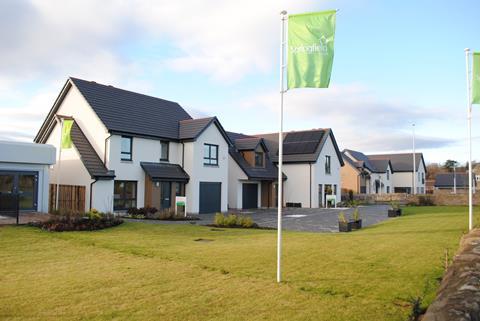 Tulloch Homes, based in Inverness, generated turnover of £46.4m in the year to 30 June and pre-tax profit of £6m. It focuses on building properties for private sale and last year sold 219 homes.
Tulloch currently has a landbank of 1,791 plots, of which 87 per cent have planning permission. This landbank, which has a gross development value (GDV) of £375.4m, "equates to approximately seven years of development at current rates of activity", Springfield said.
See also>>Springfield expecting bumper profits
Following the acquisition, the enlarged Springfield group will have a landbank of more than 17,000 plots with a GDV of £3.5bn.
The acquisition is Springfield's third since listing in 2017.
Innes Smith, chief executive of Springfield, said: "Tulloch Homes has an excellent reputation for building high-quality homes in the Scottish Highlands in and around Inverness.
"This is an area of high demand where we have been organically building a presence in recent years. As a result, it will significantly strengthen our foothold in an area of strategic importance and accelerate our growth, being earnings-enhancing from the current year."