Number of house purchase loans fell to around half the level seen in the global financial crisis
Mortgage lending for house purchases collapsed by 80% in April compared to the start of the year as the government shut the housing market during the coronavirus lockdown, according to official figures.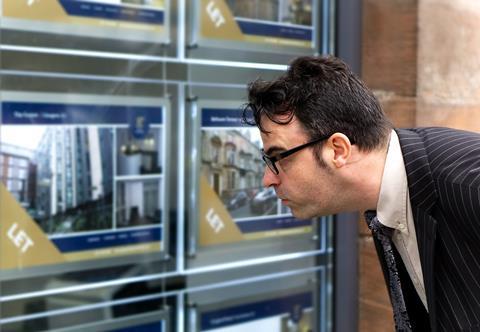 The Bank of England said today that the number of mortgage approvals for house purchase slumped to its lowest ever level in April, with just 15,848 mortgages approved, down 79% from the all-time high recorded in February this year.
The Bank of England said the figure was around half the number of approvals as seen in the trough of the 2008/9 financial crisis, and was the lowest recorded in the series, which goes back to 1993.
The collapse in mortgage lending was even higher than expected, given official data on house sales released last month showed a smaller – though still unprecedented – fall in transactions of 53%.
The news comes amid conflicting data on the state of the housing market since the government gave the go ahead to the marketing and sale of homes on May 12. Property marketing websites Zoopla and Rightmove have seen evidence of pent up demand for homes, with website traffic at Rightmove the highest ever recorded.
However, Zoopla said that actual sales remained at low levels and that two fifths of buyers had put property purchases on hold. The Nationwide today reported a fall in house prices during May of 1.8%, the steepest fall for a decade.
In addition, the availability of high loan-to-value mortgages for first time buyers appears to be worsening, with financial data website Moneyfacts.co.uk this morning reporting that there are now just six two-year fixed rate mortgages in the market at 95% loan-to-value, a further drop since the May figure, and just nine five-year fixes available, also a drop.
Simon Gammon, managing partner at Knight Frank Finance said that while mortgage lending had "fallen off a cliff" in April, he expected to see a "post-lockdown surge in approvals" as the backlog in house purchases paused during lockdown was cleared.
He said: "Thankfully, surveyors are now able to return to work safely and are working their way through a backlog of applications built up over the course of the lockdown. It's worth remembering, mortgage markets had been at their most active in five years in February as the Boris bounce took hold."
The figures came as the body representing mortgage lenders, UK Finance, announced it had agreed 1.86m payment holidays during the lockdown, equivalent to one in every six mortgages, and will continue its current moratorium on repossessions until October 31 this year.