Website says demand increasing most in rural areas, but sales taking longer to recover
Property marketing website Rightmove last week recorded its busiest ever day as its deals with pent up demand for homes following the reopening of the housing market in May.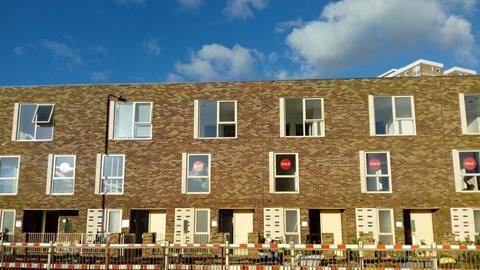 The firm said it saw six million visits to its website last Wednesday, 18% above the figure it recorded on the same day last year, while it found evidence that a significant number of those looking to buy had made the decision to move during lockdown.
In addition, the firm said lockdown appeared to be driving demand for homes in more rural locations, with postcodes in Kent, Cornwall and Bournemouth seeing the biggest spikes in demand.
Rightmove said both website traffic and the number of people phoning and emailing estate agents through Rightmove were last Wednesday up 18% on the same day last year. However, the firm said the number of sales being agreed is taking some time to recover, with the figure still 47% down on the same time last year.
The government effectively shut the housing market in March when it announced lockdown measures to tackle the coronavirus pandemic, before reopening it on May 12. At the height of the lockdown transactions were 90% down on the same time last year.
It said that more 5% of those visiting its website were people who had no plans to move prior to lockdown, but had changed their mind during the period. It is not known whether the number of these "new" buyers to the market will be enough to counteract the significant number – identified by Rightmove rival Zoopla last week as two-fifths – who are putting house move plans on hold due to the current uncertainty.
Rightmove said coastal areas of Cornwall, Devon and Bournemouth are seeing the biggest jump in buyer interest, with demand up 23% year on year in areas with Canterbury postcodes and 20% up in areas with Truro postcodes, which cover much of Cornwall.
Rightmove housing market analyst Miles Shipside said estate agents were currently struggling to keep up with demand, whereas usually the website records its busiest days of the year in January and February. He said: "The combination of pent-up demand being released, new people entering the market and no half-term holidays during lockdown has led to this late spring boost.
Shipside said: "Areas with beautiful scenery and a potentially quieter life are proving to be popular as home-movers' priorities start to shift and outside space becomes more important. There are also those considering a move further out now that they've realised they can work out of the office and may be finding they can get more for their money in some of the South West and Northern locations."
However, he added that it would take a "considerable" time for sales agreed to return to more normal levels.