Firms sign letter calling for PM to change course on housing policy to save their businesses
A group of more than 200 SME housebuilders have signed a letter to the prime minister calling for a change of course in housing policy to save their businesses.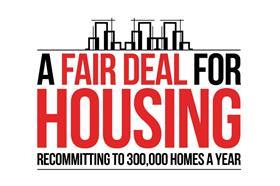 The letter, which will be presented to number 10 today, says SME housebuilders face "multiple existential threats" to their survival.
It outlines a "cumbersome and inefficient planning process" and the government's proposed national planning policy reforms – including the watering down of mandatory local housing targets - as factors making it difficult for SMEs to operate. It also lists anti-development restrictions from government quangos including Natural England, the burden of new taxes, regulations and policies and skills shortages.
The group, coordinated by the Home Builders Federation (HBF) highlighted a recent HBF survey showing 92% of SMEs are unhappy with the government's approach to housing.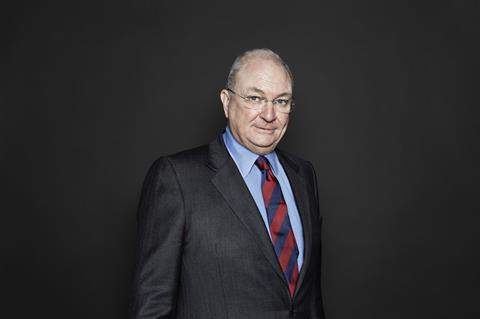 The letter to Sunak said: "SME developers remain committed to addressing the country's housing crisis and to increasing home ownership, but we cannot do it without a change of direction and policy from the government.
"Prime Minister, your government's current and proposed policies are devastating our industry. It is not too late to turn things around. Please help us before even more damage is done."
The HBF said there are 85% fewer SMEs than a generation ago.
Stewart Baseley, executive chair of the HBF, said: ""SMEs are the lifeblood of all industries, but in house building we are seeing them being driven out by an increasingly anti-development, antibusiness policy environment. The planning process is grinding to a halt and regulatory costs are rocketing, whilst the nutrient issue has put the brakes on sites across a quarter of the country."
>>See also: Making SME house builders great again
Steve Morgan said when he founded Redrow as a small business in the 1980s "there were very few barriers to entry".
He said: "Sadly, the current operating environment and the Government's anti-building stance makes it virtually impossible for today's generation of SMEs to succeed. The country needs SME builders and the homes they are capable of supplying. However, the wall of bureaucracy in the system is completely stacked against them."
What individual housebuilders are saying
Steve Midgley, managing director of Fairgrove Homes, said: "I truly don't know how anyone could start these days without substantial investor backing, so anyone without large company experience or a pot of money probably has no chance. We are seriously considering cutting back and reducing what we do if not leaving the industry altogether."
Mark Waite, head of planning at Kellen Homes, said: "We're a new entrant to the homebuilding industry, focused on brownfield sites. Our direction of travel is entirely aligned with the direction of national policy. We are determined to succeed – and believe we will – but we are needing to tailor our own growth plans to account for the seemingly endless blockages in the system."
Kate Tait, group strategic land and planning director at Cameron Homes, said: "As a family-run regionally-based business, the uncertainty over land supply with planning permission is impacting our ability to guarantee continuity of work and therefore retain our site-based staff, subcontractors and supply chain. Without assurances of where they will be placed next, we risk losing long-serving staff to firms that can offer greater certainty of future work on larger sites. This leaves us in a perpetuating cycle of delays that is hampering our ability to progress and build homes that local communities need."
Housing Today's A Fair Deal for Housing campaign calls for governemnt to re-commit to its manifesto pledge of building 300,000 homes a year with actions to get the whole industry, including SMEs building.
A spokesperson for the Department of Levelling Up, Housing & Communities said: ""SMEs play a critical role building the homes communities need. This is why we're backing them with £1.5bn through the Levelling Up Home Building Fund to help build up to 42,000 homes.
"The Levelling Up and Regeneration Bill will also support SMEs by reducing delays and costs for housebuilders."
A Fair Deal for Housing campaign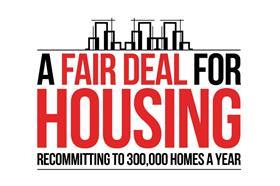 Housing Today believes the government should not back away from its manifesto pledge of building 300,000 new homes a year by the middle of the decade. We badly need more homes and a lack of supply is a major factor in creating problems of affordability for both buyers and renters.
Over the next few months, Housing Today will be exploring potential solutions to help us ramp up housebuilding to 300,000. These are likely to, include different ways of working, funding asks of government and policy ideas that could boost housebuilding.
We want to hear from you: what do you think can make a difference at a policy level?
What can the industry do better?

We believe that, with the right commitments from ministers and the industry, it is possible to build more homes and help the government to meet its objectives to "build beautiful", improve quality and safety, boost home ownership and level up the UK.
Click here to find out more about the campaign
To contribute ideas to our A Fair Deal for Housing Ideas Zone database, click here.
A Fair Deal for Housing is part of the Building the Future Commission.