Government signals plan to press ahead with plans to scrap section 106
An announcement about the government's delayed planning reforms will be included in the Queen's speech on 10 May.
Details of legislation about the government's revised planning reforms will be released to coincide with the state opening of parliament, Housing Today understands.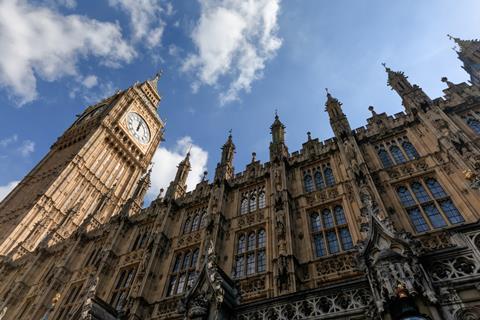 The confirmation comes amid widespread confusion over the likely way forward on planning reform, after incoming housing secretary Michael Gove decided to review the controversial proposals last autumn.
The confirmation comes as the department signalled it will press ahead with plans to scrap section 106 planning contributions and the community infrastructure levy.
In its response to a House of Lords built environment committee report this week, DLUHC said: "To address weaknesses in the existing system of developer contributions, the government is proposing to replace it with a new Infrastructure Levy, which will seek to deliver at least as much affordable housing.
"We are considering the details of this model, but it would also aim to reduce complexity and uncertainty and enhance the transparency of developer contributions".
The plan to scrap section 106 – under which developers agree to provide a percentage of affordable homes in a development – is controversial as the mechanism is a major source of affordable housing supply. A total of 24,487 homes were completed via section 106 in 2020/21.
See also>>The death of planning reform has been exaggerated
See also>>The evolution of the planning system: a timeline
Under previously announced plans, the government's new Infrastructure Levy would be set as a proportion of the sale value of a development, above a minimum threshold. Currently CIL is set locally, and section 106 contributions are subject to detailed negotiation, while both CIL and Section 106 levies are more often levied prior to commencement of construction onsite, thereby impacting upon developer cashflow.
DHLUC also confirmed it is pressing ahead with plans to simplify the local plan-making process. It said: "We agree that simplifying the content of local plans and standardising the process for producing them is important, to make plans easier to find, understand and engage with, and ultimately provide more certainty to communities and other key stakeholders.
"We are carefully considering how to do this as part of the upcoming changes to the planning system, including how best to support local planning authorities, and an announcement on our proposed way forward will be made in due course". Several councils in the south east of England have halted or ditched their local plans in the last few weeks in the wake of uncertainty about national planning policy.
The government also signalled it is set to keep its standard method for assessing housing need, under which authorities in the 20 most populated urban areas are required to up their housing by 35%. DLUHC said the 35% rule "was to maximise use of existing infrastructure and to support development that reduces the need for high-carbon travel." It added: "The uplift in need within our biggest cities and urban centres in England also supports our wider objectives of regenerating brownfield sites, renewal and levelling up."
Gove is widely seen as likely to scrap the most controversial plans in the government 2020 Planning White Paper, such as the proposals for growth areas in every authority where sites benefit from automatic outline permission, and centrally binding housing targets.
Despite the confirmation that the government will press ahead with reforms in the Queen's Speech, it remains unclear whether the department intends to bring forward a stand-alone planning bill, or wrap up its proposals with the department's wider levelling up reforms.
February's Levelling Up white paper included the line that the government intended to "introduce legislation to Parliament to underpin in statute the changes fundamental to levelling up, alongside wider planning measures."