Wide-ranging report into meeting housing demand proposes charging developers more to process applications
Housebuilders should pay increased fees to ease the "evolving crisis" in council planning departments, a House of Lords committee has said.
The finding comes in a wide-ranging report into meeting housing demand by the cross-party House of Lords built environment committee which highlights barriers to house building and makes policy recommendations across a raft of areas (see box below), including measures to improve the planning system.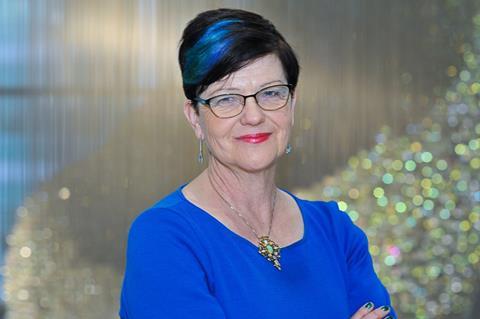 The report, which follows a six-month inquiry, said "There is an evolving crisis: local planning authorities do not have sufficient financial resources, and in many cases do not have the skilled personnel, to deliver a quality service in a reasonable timeframe.
"The government needs to increase resourcing for local planning authorities consistently and for the long term. Additional resources should be targeted at improving local plan-making and processing planning applications more quickly. This should include increasing planning fees to help cover the costs of the system".
The report highlighted evidence submitted to the committee from retirement housebuilder McCarthy & Stone, which stated local authorities on average now take 46 weeks to determine its applications, despite the official statutory limit being 13 weeks.
Baroness Neville-Rolfe, the chair of the committee, told Housing Today she "completely understands" that housebuilders are already facing extra costs from the impending cladding tax, new regulatory burdens through building safety legislation, inflation and corporation tax increases.
However, she said: "It is not good that things are moving too slowly as a result of resourcing, it is affecting the output of the housebuilding industry, we didn't think we could recommend more government money, so where do you go?
"You could do it in a shared way so smaller developers don't have to pay so much."
Baroness Neville-Rolfe said the committee is not recommending a specific rate of increase but pointed to estimates from the Royal Town Planning Institute that £500m is needed over four years to tackle significant planning delays.
The findings follow official figures issued by the Department for Levelling Up, Housing and Communities in December revealing that the performance of planning authorities, in terms of speed of making decisions, had fallen to the lowest level in five years.
The report said proposed planning reforms have led to a 'chilling effect' in planning departments, while the fact that only 40% of local plans are less than five years old is leading to uncertainty for developers.
See also>> Is working from home driving a planning system crisis?
See also: Is the planning system on the brink of collapse?
The committee proposed time-limits on plan-making processes and called for standardised definitions and simplified guidance for councils to aid the local plan making process.
The report also outlines measures to tackle construction skills shortages, including a recommendation that the Construction Industry Training Board (CITB) is replaced with an alternative model if it cannot be improved.
It suggests measures to encourage SME housebuilders, including a fast-track planning process for smaller builders, easier access to finance and a wider rollout of the 'master developer' model.
It also said government funding for demand-side home ownership schemes, such as Help to Buy, do "not provide good value for money" and more money should instead be spent on new social housing to ease affordability problems for renters and reduce the housing benefit bill.
The report contains key recommendations on later living development and design and quality.
The government is expected to publish its response to the Lords' report in March.
KEY RECOMMENDATIONS AT-A-GLANCE
Planning
Government should set out its planning strategy
Introduce time-limits on local plan-making along with standardised definitions and simplified guidance for planning authorities
Allow councils to recoup more of the cost of planning from developers through increased planning fees
Increase the predictability and transparency of obligations through section 106 and the community infrastructure levy
Any new planning contributions system should ensure resources raised are spent on affordable homes or necessary infrastructure early on and tied to recognise needs.
The government should enable local planning departments to have access to flexible resources, where skills from the private sector and other specialist areas are brought in for specific large sites.
Construction skills
The government should consider how The Construction Industry Training Board should upgrade its training offer. Failure to train the skills needed to build new homes should lead the government looking at alternative models
The government should review the apprenticeship levy
Official figures for the construction industry should include those mployed in factories related to construction.
It is essential to draw on a wider talent base to improve diversity
SME housebuilders
The government should encourage SME housebuilders to diversify the market and maintain competition.
The government should work with local planning authorities to create a fast-track planning process for SMEs
Local planning authorities and Homes England should be required to increase the percentage of homes on larger sites each year which are built by SME housebuilders.
The Government should work with lenders to encourage them to provide more support to SME housebuilders on commercial terms
Wider adoption of the 'master developer' model, where larger sites are built out by a number of different housebuilders, would help SME housebuilders bid for more secure developments.
Land
Building on brownfield land is not a 'silver bullet', especially as the availability of brownfield land is disproportionately in areas with less pressure on the housing market.
The Government should consider pilot schemes to facilitate building on land around railway stations
Funding
Funding for home ownership schemes does not 'provide good value for money'. A transition to spending more on the social housing stock would address the affordability problem faced by private rented sector tenants and help meet the most critical needs.
Later Living development
The government must take a coordinated approach to the issue of later living housing, between departments and through the National Planning Policy Framework.
Design and quality
The government should not hesitate to introducer stricter rules on permitted development rights for office-to-resi conversions if the recent new minimum standards don't lead to improved outcomes
Increased flexible resources for planning authorities should also be used for design skills
A clear implementation timetable for the Future Homes Standard should be established