Developer spends £111m on three joint venture schemes including first for Moda Living in the capital
Housebuilder London Square has announced the creation of a new build to rent arm and the purchase of a series of central London sites set to deliver 756 homes.
London Square, set up in the teeth of the global financial crisis by ex-Barratt executives Adam Lawrence and Mark Pain, said it had spent £111m on three sites in Nine Elms on which it will deliver developments worth £400m.
The deals for the remaining three phases of the Nine Elms Park development will see London Square team up with investor Ares Management on a 186-home private sale project designed by architect Allies & Morrison, while pairing with Moda Living for the remaining two build to rent schemes.
The Allies & Morrison scheme (pictured below, left) is made up of a 22-storey bronze-panelled building which will include retail and restaurant space at ground level.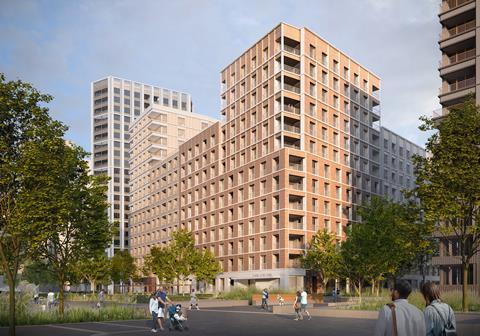 The deals will also see build to rent specialist Moda Living take on its first central London schemes, which will be operated by it after completion. The first scheme will include 437 flats across two blocks of nine to 13 storeys in height, including Moda's typical amenities of private dining rooms, a cinema and co-working spaces.
The second scheme with Moda, on the site of a former Royal Mail delivery office, will be the final phase of the wider Allies & Morrison-masterplanned Nine Elms Park development.
London Square said it was setting up a specialist build to rent arm, London Square Living, to source build to rent sites and develop them out. The firm said it had five sites comprising around 1,000 homes in its development pipeline, which included the above schemes plus the East Quay development in Stratford, in joint venture with Peabody.
The moves follow the creation by London Square earlier this year of a specific affordable housing company, London Square Roots, to build out homes for affordable housing landlords. Former Homes England chair Simon Dudley has been appointed to the board, and 103 affordable rent homes, to be managed by Paragon Asra Housing, will be included in theNine Elms schemes.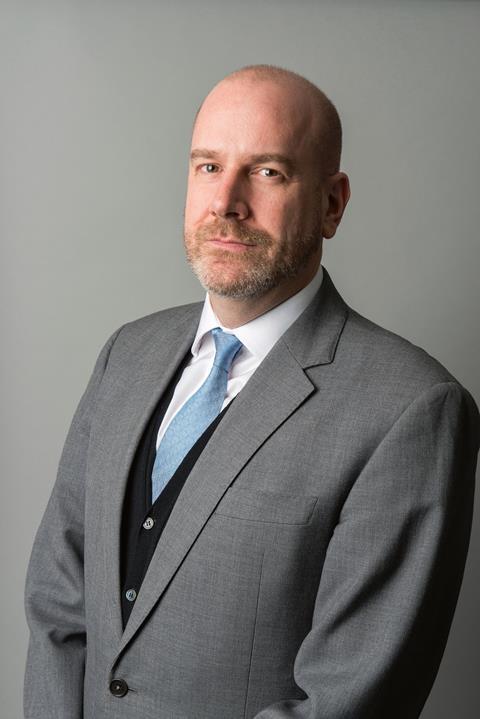 Adam Lawrence, chief executive of London Square (pictured, right), said he was delighted at the deal. He said: "Nine Elms Park, plus five sites lined up, marks an impressive debut for London Square Living. This demonstrates our continued investment and backing for the capital and the people who live and work here.
"We are building a much-needed pipeline of homes for rent, as well as affordable homes, alongside our longstanding track record of delivering exceptional homes for sale in the capital."
Johnny Caddick, chief executive of Moda Living said its first London schemes should be seen as a "statement of our intent".
He said: "We are excited to bring our brand to London, and this is the perfect place for our flagship scheme.
"Our structure is now set up to deliver and operate thousands of homes for rent per annum across the UK and naturally London forms a key piece of the jigsaw for our portfolio weightings."