Raft of public sector figures appointed to board of London Square-owned start-up, Square Roots
Housing developer London Square has appointed a raft of senior public sector housing figures – including the former chair of Homes England – to the board of its new affordable housing subsidiary, Square Roots.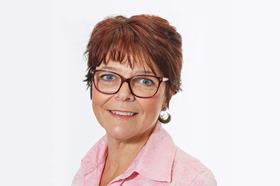 Earlier this week Companies House registered the appointment of Simon Dudley, interim chair of Homes England between summer 2019 and the autumn of 2020, Claire Coghill, who until the summer was leader of Waltham Forest Council, and Barbara Richardson, a former MD of Windsor and Maidenhead's council-owned property company, as directors of Square Roots.
The firm said Richardson will be MD of Square Roots, and the the firm was in the process of registering as a 'for profit' registered provider with the social housing regulator. Dudley, who was replaced at Homes England by Peter Freeman last October but doesn't officially step down from the agency's board until next month, will be chair of the firm, with Coghill vice-chair.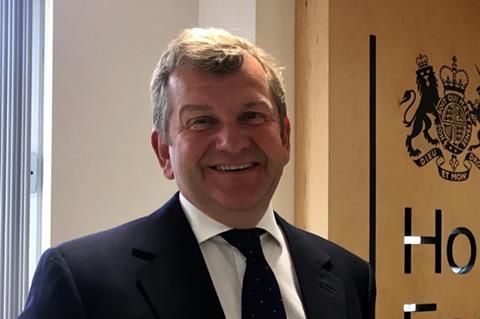 Dudley (pictured right), who was himself leader of Windsor and Maidenhead council from 2007 to 2019, also remains chair of the Ebbsfleet Development Corporation.
Square Roots was set up by three of the directors of London-focused housing developer London Square – chief executive Adam Lawrence, chief operating officer Mark Evans, and chief financial officer Scott Brown – in November last year.
London Square, which made a profit of £9m on revenue of £159m in the year to March 2021, says it has already assembled a pipeline of six schemes for Square Roots, which are due to deliver 700 homes for shared ownership and affordable rent. These include a 244-home project on the Edgware Road, a 175-home scheme in Kingston and other schemes in Lewisham, Romford and Staines.
If it achieves registration with the social housing regulator, Square Roots will be the latest for-profit affordable housing landlord to be created in recent months, following the registration this week Lendlease subsidiary LTYD, and earlier this year of Flint Housing, created by the former Crest Nicholson leadership team.
Savills said in July that the new for-profit provider sector could build 130,000 homes over the next five years, investing £23bn.
Adam Lawrence, chief executive of London Square, said Dudley had an "outstanding record in the sector" and that Homes England had assured them his appointment had been declared and cleared by them. He added that Claire Coghill had an "excellent record" in local government.
Lawrence said the creation of Square Roots was designed to allow London Square to deliver "an entire eco system of tenures of affordable, private for sale and build to rent homes" in the capital.
He said London Square would act as it "own developer" on the affordable homes, giving Square Roots "absolute control over all aspects of the design and build process".
He said: "The imbalance between supply and demand appears across all sectors of the residential market but is significantly impacting the provision of affordable housing in the market. The Group has been able to divert its resources to address this aspect of the market through the Square Roots initiative."
In a statement, Square Roots said: "Square Roots is in the process of applying to become a registered provider. Stage one of the process has been completed and we are now at stage two of the application."