Firm co-founded by former Crest Nicholson chief executive Stephen Stone
A housing association set up by former Crest Nicholson chief executive Stephen Stone has had its registration approved by the social housing regulator.
A statement from Flint Housing, a start-up founded in 2020 by Stone and former chair of Crest Nicholson William Rucker, said it was now registered with the Regulator of Social Housing as a "for profit" registered provider.
Housing Today revealed in March that the pair had set up the firm with a plan to develop a pipeline of around 1,000 new-build houses over the next three years.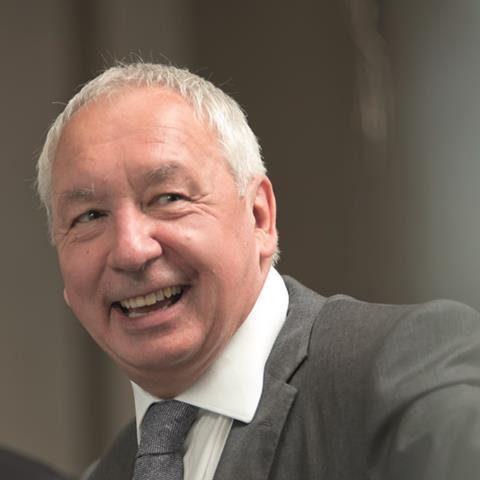 Stone (pictured, left) is currently chair of partnerships housebuilder Keepmoat and on the board of modular housebuilder Ilke, while Rucker remains UK chief executive of City advisory firm Lazard.
The pair have appointed Eugene Schreider, a former Lazard banker, to run the business as chief executive. They have also brought in Peter Dixon, a former Housing Corporation chief executive, and former A2 Dominion executive John Knevett to sit on the board.
The company's strategy is to partner with SME housebuilders that have a Section 106 obligation to deliver affordable homes on their market sale sites, by offering to take on build and ownership of the properties.
The firm will focus on Section 106 schemes delivering between 15 and 50 affordable homes, or pure affordable housing sites of up to 100 homes.
Stone told Housing Today in March that the idea was prompted by growing evidence that SME builders were finding it hard to locate housing associations willing to take on affordable housing stock.
Schreider said that, while the firm's "initial target" was to "originate a contracted portfolio of around 1,000 new homes within the next three years", it also had "strong ambitions beyond that".
He said: "By funding new-build affordable housing and delivering high-quality services, we will facilitate greater disposable income, improved physical and mental wellbeing and better environmental performance of housing for our residents while generating a commercial, risk-adjusted, inflation-linked return from a property-backed asset class for institutional investors."