Former chief executives of Hyde Group and Dolphin Square are directors of newly registered LTYD Homes
Australian developer Lendlease has brought in high-profile housing association and development industry figures to help lead the creation of its new "for profit" social landlord LTYD Homes.
The firm has appointed former Hyde Group chief executive David Eastgate, and Network Homes board member Jon Gooding, as non-exec directors of the business.
Eastgate was chief executive of Hyde for five years up to 2010, and is now a consultant director in the housing team at Savills.
Jon Gooding is a previous chief executive of the London affordable housing provider Dolphin Square Foundation, as well as a former boss of later living developer Retirement Villages and former chair of housing association Circle Anglia, now part of Clarion.
The appointments have emerged as the Regulator of Social Housing this week confirmed the registration of LTYD Homes as a "for profit" provider of affordable housing was completed on August 18.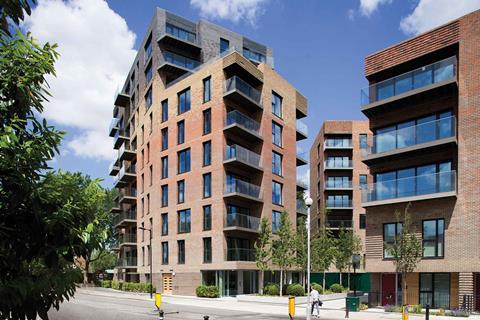 Documents filed at Companies House make clear LTYD Homes is wholly owned by developer Lendlease, the Australian real estate firm behind the Elephant & Castle regeneration project and Peabody's partner for the 11,500-home redevelopment of the Thamesmead estate.
As well as David Eastgate and Jon Gooding, Companies House lists three Lendlease exectuves as directors of the firm, including Victoria Quinlan, Simon Leckie and Yvonne Kostopoulos.
Lendlease said the new firm was designed to give it "resilience" as it built out its pipeline of 25,000 homes, but that it will continue to work with other housing associations. The firm declined to say who will take executive control of the firm, and whether it has appointed a chair.
LTYD Homes is one of 57 for profit housing associations now officially registered with the regulator, with the emerging sector seen as potentially a large supplier of new build housing over the next few years.
Institutional investors and fund managers, including Legal & General, Blackstone, Man Group and M&G have all registered for-profit providers in the last three years. In July, research by Savills suggested the sector could build 130,000 homes over the next five years, investing £23bn.
Former Crest Nicholson boss Stephen Stone is one of the latest to set up a for profit, securing registration with the regulator for start-up Flint Housing in August.
A spokesperson for Lendlease said: "With a pipeline of over 25,000 homes to deliver in the UK over the next 25 years; and with many of these being affordable homes, we have decided to register as a provider of social housing.
"While we will continue to work in partnership with other major housing associations, we believe it will make delivery of our pipeline more resilient. It will also help us access new equity investment, which will ultimately allow us to deliver more affordable homes at greater speed, and in more diverse places and communities."