New fund aims to support the development of 10,000 homes
A social impact investor funded by Lloyds Banking Group and Homes England has announced a new £300 million fund aimed at SME and regional housebuilders.
The Housing Growth Partnership (HGP) will commit £300m of equity funding to support the development of 10,000 new homes by 2025.
A spokesperson for Lloyds said the fund would "bridge the homebuilder equity gap" by enabling smaller and regionally-focused house builders to do more.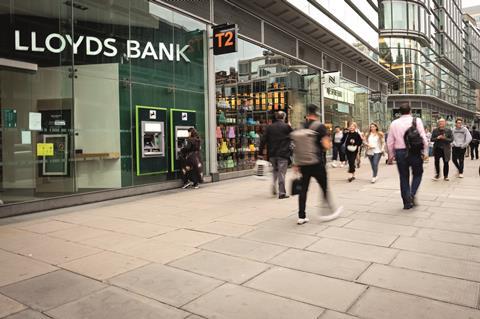 The HGP was launched in 2016 and has invested alongside 46 housebuilders to support the delivery of over 4,500 new homes, with nearly half now completed and sold to families across the UK.
The latest £300m package will however be broader in scope to enable investment into "larger housebuilding projects with a development value of up to £75 million", Lloyds said.
Funding will be available to deliver a range of housing products, including Build to Rent, regeneration schemes, and later living projects, with projects prioritisedthat have a greater sustainability focus or utilise modern methods of construction.
Vic Hepburn, chief executive of the Housing Growth Partnership, said: "We are pleased to be building on the success of the Housing Growth Partnership by extending the range of support we can provide to the UK housebuilding market. This includes our new multi-tenure approach which will provide more flexibility for housebuilders and more choice for homebuyers"
Developers building between 5 and 500 units per year will be eligible for support with up to £10m per investment available for individual housebuilders.
Lloyds is providing £180m of the equity in the fund, while Homes England is investing the other £120m.
Chris Pincher, housing minister, said: "A thriving SME sector is crucial to our house building targets and ambitions. This significant amount of funding will help smaller and regional housebuilders by providing them with the financial support necessary to deliver much needed new homes."
The HGP has also launched a 'regional growth initiative' to target equity funding to businesses working on larger strategic sites. The first five regional partnerships are already in place across four different regions of the UK, with Genesis Homes, Durkan, Stonewood Partnerships, Briar Homes and Cruden Homes.
Lloyds in July set up a Build to Rent venture called Citra Living, with plans for it to own and let 800 homes by the end of the year.
Last a month a leaked internal job advert revealed Lloyds is aiming for Citra to own 50,000 homes by 2030, which would make it the biggest private landlord in the UK.