High street bank to buy 800 homes from developers by the end of next year
Lloyds Banking Group has set up a Build to Rent business, Citra Living, with plans for it to own and let around 800 properties before the end of next year.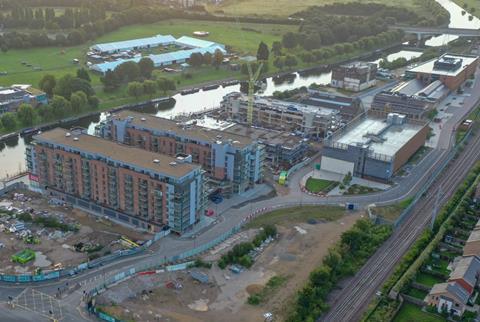 The high street bank said the business would focus on buying up homes in new build developments, with the first being 45 apartments in the Peterborough Investment Partnership's Fletton Quays scheme in the city.
Lloyds said it will acquire 400 homes before the end of the year, with the aim of doubling this investment next year. It added that its ambition was to work in "strategic partnerships" with "leading housebuilders" to support the building of additional homes by buying up the rental element of wider schemes, but did not say if it already had particular developers signed up.
It said it was looking to buy "modern, good quality homes" that were "within easy reach of local transport, amenities and leisure facilities", and will partner with a specialised residential service company to manage the properties.
The venture by Lloyds is the latest example of institutional investment in the Build to Rent sector, which has grown from a standing start a decade ago to provide more than 10,000 new build homes a year in the last two years, according to the British Property Federation.
Andy Hutchinson, managing director, Citra Living, said: "In order to meet the growing demands of the rental market, Citra Living will look to partner with developers to ensure a consistently high standard of properties is available to rent.
"Through Citra Living we want to ensure more people have access to good quality, affordable, new build rental properties, that they can consider their home."
Lloyds is already big supporter of the housebuilding sector via its mortgage lending activities, with £40bn of mortgages lent to first time buyers since 2018. In addition, the bank has a £200m joint venture with Homes England to support regional housebuilders, which it claims has financed the construction of 4,300 homes since 2016.
The bank has not given a figure for the ultimate anticipated size of the Citra Living business.