Firm still yet to share any income five years since launch.
Legal & General's modular housing business has posted a loss for the fifth consecutive year, taking its total losses to £137m since 2016.
L&G Modular Homes, set up by the insurance giant to deliver 3,500-homes a year, made a pre-tax loss of £30.2m in the 2020 calendar year, according to its accounts published yesterday, The total loss, once income tax credit has been taken into account, is £25.4m
It has still yet to show any revenue in its accounts, even though chief executive Rosie Toogood said last September that the company's first 154-home project in Selby was "substantially complete."
L&G Modular said it was unable to comment on the fresh losses. Previously it said they were to be expected given the investment in innovation necessary to get a modular housing production up and running.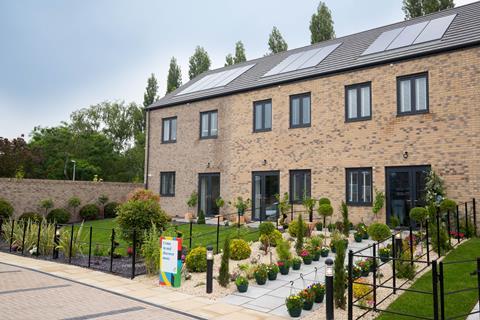 Despite the losses, the accounts have been prepared on a going concern basis, due to the expectation of ongoing financial support from its parent company, insurance giant Legal & General.
The accounts also show parent company Legal & General Homes Holding's put £37m into the firm in 2020, an 85% increase on the £20m the previous year.
The firm, which has targeted building 3,500 homes a year at its factory in Sherburn-in-Elmet, Yorkshire, has shown signs of this year of ramping up activity after a series of false starts delayed development.
The company in March revealed it was taking on 350 new staff and has started work on its 185-home Bonnington Walk scheme in Lockleaze, Bristol.
In July it acquired a site for 153-homes in Broadstairs, Kent and it has also revealed images of home on its Selby scheme.
L&G Modular's 550,000 sq ft factory builds houses out of cross laminated timber (CLT), it can also It can also produce apartment blocks, up to five storeys in height, built from concrete and steel. Modules are delivered to site fully constructed, albeit without external cladding, which is put in place after installation on site.
See also>>Brave, bold and ambitious: L&G steps up modular housing plans