Boss of insurance giant's modular business says firm now ready to deliver 'at scale'
Work to build the first major scheme from insurance giant Legal & General's modular housing business is "substantially complete", according to the boss of the division.
Rosie Toogood, the former Rolls Royce exec appointed chief executive of L&G Modular in June 2017, said yesterday that over 100 homes had now been built for its first scheme in Selby, close to the firm's Yorkshire factory.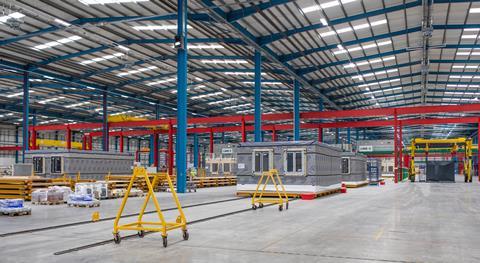 L&G set up its 550,000ft2 factory (pictured left) in 2016 with the capacity to build 3,500 homes a year in Sherburn-in-Elmet, near Leeds, and originally said the first homes would be rolling off the production line in by June that year. However, since then the firm has been beset by delays, changing the technology it is using on some of its products, and racking up £76m of losses.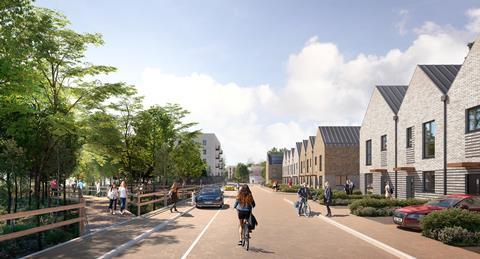 The firm finally got permission for its first major scheme in May this year, a 154-unit project in Portholme Road, Selby (pictured, right). It has now also been selected by Bristol Council to build out a 190-unit scheme at Bonnington Walk in the Lockleaze area of the city.
Speaking at the annual Create Streets conference, Toogood said the time taken was not untypical of that taken to set up "a new industry", but that she now had high confidence the business was finally ready to deliver at scale.
She said: "We've been through prototyping, we've delivered our first homes, and we've got very positive feedback from people living in those homes, and we are now a long way down the track on our first major development of over 100 homes.
"We've built substantially all of the modules that are ready to go into that development, passed them off from a quality perspective and are ready to start building at scale.
"We've high confidence that we're there [ready] to deliver. Also the pipeline behind that first major development is building, so [we're] very much confident that we are now kicking through the gears."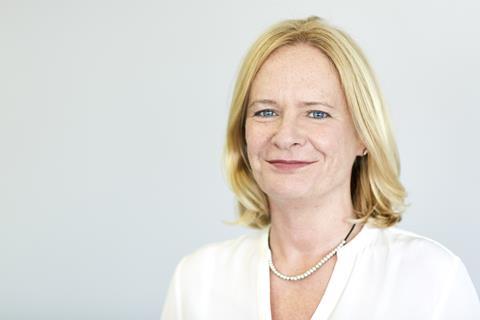 Toogood (pictured left) said the delays were to be expected given the complexity of what L&G Modular was attempting. "We're not just building houses and pushing modules out the door, we're building a system that will deliver thousands of homes a year," she said. "To do that you've really got to pay attention and get the design right, and you've really got to understand your market, you have to take that through a prototype.
"You have to build the capability in the business as well. It takes time to train people, develop your process, and make you can build consistently and build repeatably. So it takes time to get there."
L&G Modular is just one part of the insurance firm's housing business, which also includes upmarket housebuilder Cala Homes, an affordable housing business, a build to rent business and a later living business. Last year L&G overall built 2,800 homes.