Offsite housebuilder to develop 140-home site in Arnold
Ilke has been selected by Nottinghamshire county council to develop and build 140 homes on a nine-acre former depot site in Arnold.
The modular housebuilder said the scheme was the first where the council has released land for factory-built homes. It is the first part of a programme to develop eight vacant sites.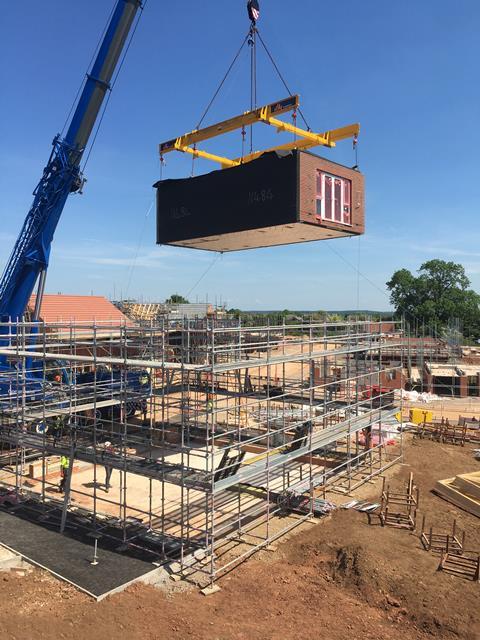 The scheme will see Ilke develop the site as well as provide the homes. The firm intends to submit a planning application for a scheme of two, three and four-bed houses by the end of the month
In June the modular pioneer admitted starting a redundancy process with staff following a slowdown in orders during lockdown. However, since then the firm, which supplies modular homes from its factory in Knaresborough, North Yorkshire, has announced a series of contract wins.
These include contracts with housing associations Orbit and Stonewater, as well as with Network Rail and housebuilder Vistry.
Last year, Ilke secured a £30m investment from housing quango Homes England to increase the capacity of its factory, in a bid to boost the development of the MMC sector.
Councillor Kay Cutts, leader of Nottinghamshire County Council, said the council had selected Ilke Homes after receiving many bids from different housebuilders and developers during a tender process. She added: "The re-use of this site for housing will be a huge benefit to the community and ilke Homes already appear to be making progress with their planning application."
Tom Heathcote, executive director of development at Ilke, said: "Our housing technology means we can quickly deliver a high-quality scheme that brings this derelict site back into productive use and delivers much-needed, sustainable family homes for the local community."