Developer and investor Bridges Fund Management acquires Aldgate building
Developer HUB and investor Bridges Fund Management plan to convert a commercial building in the City of London into a 300-home development.
HUB and Bridges have acquired 150 Minories in Aldgate for £39m.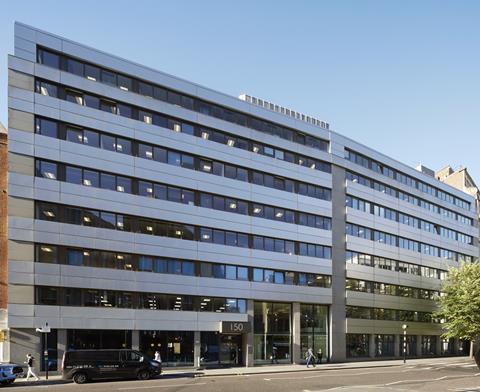 HUB's said it intends to retain the frame of the building and reinforce its foundations, an approach which HUB said will save 30% embodied carbon compared to an equivalent new build.
The scheme will be developed through HUB's 'Hubcap' initiative which focuses on co-living developments and serviced apartments. The precise housing product for the homes at 150 Minories has yet to be decided.
Miles Keeley, principal at HubCap, said: "HubCap's strategy is to identify sites suitable for conversion that will help to reanimate pockets of cities in need of an injection of life.
>>See also: The co-living mini-boom and why not everyone is happy about it
>>See also: Urban Village reveals £69m office to resi plans
"Introducing a better mix of uses in city centres, especially more housing, is crucial for resurrecting local economies."
No planning application has yet been submitted.
The deal to buy 150 Minories is the 12th for the pair and follows the recent acquisition of 45 Beech Street near the Barbican estate for another conversion to residential.