Sutton Coldfield-based developer plans to convert a Buckinghamshire office block into 237 flats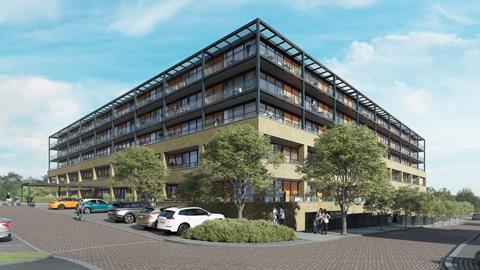 Urban Village has unveiled plans to turn a Buckinghamshire office block into a build-to-rent development containing 237 apartments.
The Sutton-Coldfield-based development company will create the £69m private rented Westminster House scheme from the former office block in Avebury Boulevard, Milton Keynes.
Urban Village Group chief executive officer Nick Sellman said: "There is a strong and growing demand for homes in the private rented sector and our Westminster House development will help to address the growing requirement in the Milton Keynes region."
Developments director Graham Haydon-White said: "We are looking forward to creating an exciting new development of high quality homes right in the very heart of Milton Keynes' city centre. We will be transforming an empty and unloved office building into a place people will really enjoy coming home to, with all the shopping and leisure facilities right on their doorstep."
The 237 flats will be across six floors and the development will also include a gym, cinema and communal entertainment facilities.
The proposals have been submitted to Milton Keynes Council and if planning permission is secured it is hoped construction will start early next year.
In April this year, Urban Village Group was awarded planning permission to build a multi-million pound canalside care scheme in Lancashire.