Data from online estate agent Zoopla also shows spike in number of sales falling through
Demand to buy homes fell by more than 40% last week, according to the latest data from Hometrack and Zoopla.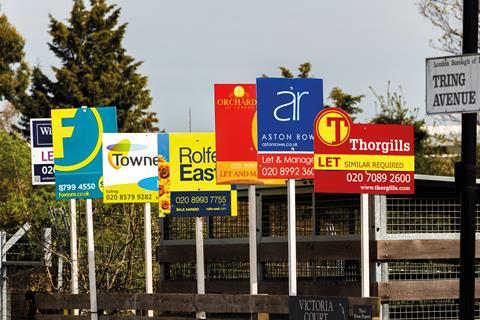 The firms' monthly cities house price index, compiled using data from online estate agent Zoopla, runs up to March 22 and therefore does not take into account the impact of the "lockdown" measures imposed by the prime minister this Monday.
The report says: "Demand is set to fall further now the UK is moving into a three-plus week period of partial lockdown." It adds that the number of sales falling through increased by nearly two-thirds in the same period.
It says that experience of previous economic shocks suggests that the volume of sales will initially suffer more severely than house prices themselves. The report predicts that sales will fall by around 60% in the second quarter of the year, with the collapse likely to continue into the third quarter.
The collapse in sales predicted by the figures is likely to be academic in the short term for housebuilders that have closed sales offices and construction sites. However, it will likely make grim reading for those, such as Berkeley, that are attempting to keep sites open.
The majority of listed housebuilders, including Barratt, Persimmon and Taylor Wimpey, are closing sites and sales offices.
The report said that whether the drop in sales translates into a collapse in prices in largely dependent upon the extent to which government action to limit growth in unemployment is successful.