Prediction of slump in output of a third comes before Boris Johnson's covid recovery speech later today 
Housing output will fall by nearly a third this year, according to an analysis of the impact of the coronavirus pandemic carried by Savills for housing charity Shelter.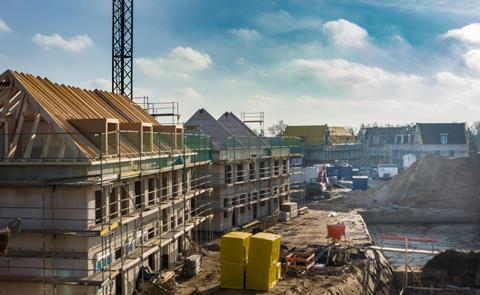 The charity said the analysis also predicted a similar drop in the completion of new social homes nationwide, which if it happens will see the construction of social homes fall to its lowest level since the end of the Second World War 75 years ago.
The analysis comes as doubts remain as to whether prime minister Boris Johnson (pictured, below) will announce fresh measures to help housebuilding in a major speech today on economic recovery post covid-19. Johnson is widely expected to call for the UK to build its way out of the crisis, but the speech is thought likely to focus more on speeding the delivery of new infrastructure, rather than homes.
Shelter said its analysis showed the number of homes built in the UK in 2020 will likely fall by 84,000 on the 255,000 delivered last year, a drop of one third.
It said the fall would likely cost 116,000 jobs in the construction industry, and that over the next five years as many as 318,000 homes that would have otherwise been built will not be, imperilling the government's housing target.
Shelter said Savills' analysis estimated that 41,000 affordable homes will likely be built overall this year, of which just 4,300 will be for social rent. The homelessness charity said the government should bring forward the £12.2 billion already promised to be spent over the next five years under its Affordable Homes Programme.
The Construction Products Association has already estimated that housing starts could fall by as much as 60% this year, with output overall down by 42%.
A strong rebound in housing demand seen since the government lifted lockdown restrictions on the housing market is already seeing signs of tailing off, with mortgage lenders pulling products for first time buyers, and lending overall slumping by nearly 90% in May.
The government is also coming under pressure to extend the Help to Buy scheme, which effectively gifts first time buyers a 20% deposit on new build houses.
Polly Neate, chief executive of Shelter, said the government had a "perilously short window" to avert a lengthy housebuilding crash that would wipe out "tens of thousands of new homes and jobs."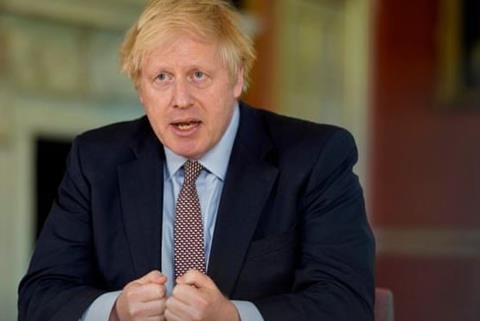 She said: "By bringing forward planned spending and building social housing the government has the chance to avert disaster.
"As part of the prime minister's 'build, build, build' speech tomorrow, he should bring forward the spending promised under the Affordable Homes Programme. This would stimulate the economy, save jobs, and most importantly provide the social homes we urgently need. We can and we must build this country back better."