Construction Products Association also warns of 42% hit to sector output and only partial recovery in 2021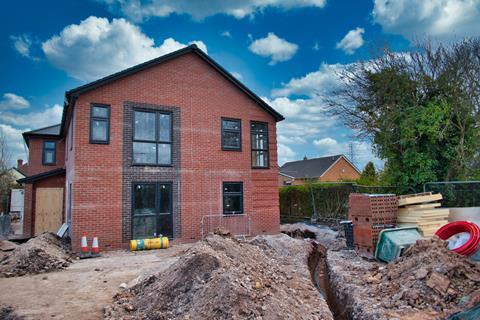 The number of new housing starts will collapse by 60% this year in the wake of the covid-19 crisis, according to the latest forecast by the Construction Products Association (CPA).
The organisation said that housebuilding will be the hardest hit of all the sectors of the construction industry, with output dropping by 42% in 2020 before a partial recovery in 2021.
The forecast formed part of the body's latest estimates for the construction industry overall, in which it said the industry will see its worst ever fall in output in 2020, of more than 25%, outpacing the decline experienced in the global financial crisis.
The CPA has previously said that it estimated that the volume of residential construction work dropped by 85% in April as housebuilders closed site sin the wake of the coronavirus lockdown.
Today's forecast makes clear the recovery will not be as rapid as many might hope. The report said that while activity had resumed on many construction sites, it said "the pace of recovery will be gradual" due to the wider economic outlook affecting consumer sentiment, and the continued impact of social distancing measures on site. This will cause new housing starts to drop by 60%.
The organisation said housing completions will not be hit as hard as starts, falling by 41% as housebuilders prioritise existing work in progress. The report said: "New starts are likely to be significantly reduced, as confidence to start new sites and developments will be highly dependent on the UK economic recovery, particularly in terms of the labour market, job security and incomes, as well as appetite for lending."
While the CPA expects a strong recovery in 2021, figures for starts, completions and output will still remain far below their 2019 level, with starts remaining 25% down.
Even these figures are dependent on a relatively strong economic rebound from the covid crisis, and as such are the most optimistic of three scenarios for construction output examined by the CPA.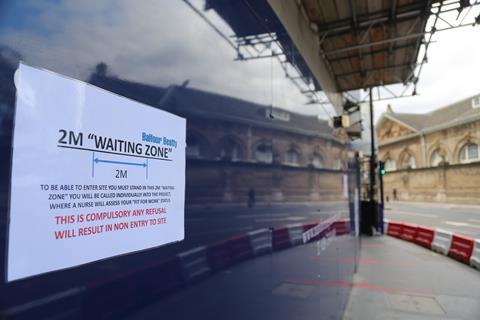 The most optimistic scenario is based on a 'V'-shaped recession affecting primarily the second half of March, April and May, followed by a recovery from June at a slower pace than the initial decline.
However, other scenarios include a W-shaped recession, which represents a second wave of infection and lockdown in quarter four of this year and subsequent recovery in early 2021 and a U-shaped recession, representing continued restrictions throughout 2020 and a slow recovery in 2021 as businesses and consumers come out of it highly risk-averse.
Sites shutting down in the wake of the government's lockdown more than nine weeks ago and subsequent social distancing rules – which have hit productivity rates – meant that 60% of planned output was lost last month.
The falls in output in April varied across sectors and nations – with an estimated 83% of work in Scotland lost because of more stringent lockdown measures.
Non-residential new build saw a drop of 60% but the non-residential repair and maintenance sector fared better with just a 20% loss – largely because work to repair largely un-used buildings and infrastructure such as roads and schools was brought forward.
Noble Francis, the CPA's economics director, said: "For the fortunes of construction more generally, the near-term effect of covid-19 on the economy and employment are likely to be considerably greater than those faced during the financial crisis of 2008/09.
"In addition to these issues around the general economy and construction demand, productivity on site has fallen significantly due to social distancing and other safety, which means that construction activity will take longer and cost more. Even in our most optimistic scenario, construction output bounces back by 25.5% in 2021 but, with growth starting from a low base, output will still be 6% lower than in 2019."